There are a number of Android tablets out there and almost everyone looks and feels the same. So what Sony did was that it launched a couple of Honeycomb tablets which had some distinctive looks. We have here the Tablet S. It is a decent looking tablet and feels nice to carry around.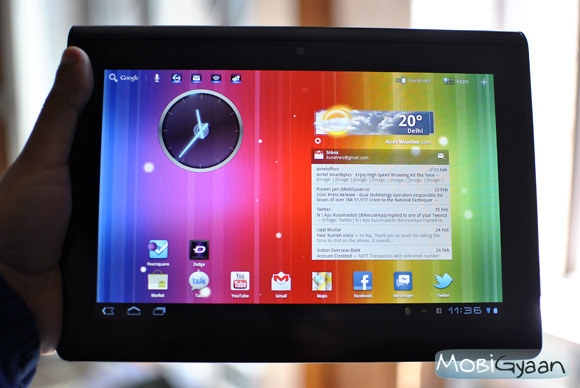 But is it something that you would be satisfied with?

Android 3.2 Honeycomb

9.4 inch touchscreen display

1 GHz Nvidia Tegra 2 processor

1GB of RAM

16 GB, expandable via SD Card (not microSD)

Bluetooth

Wi-Fi with DLNA

5MP rear camera and 0.3MP front camera

IR Port
PACKAGING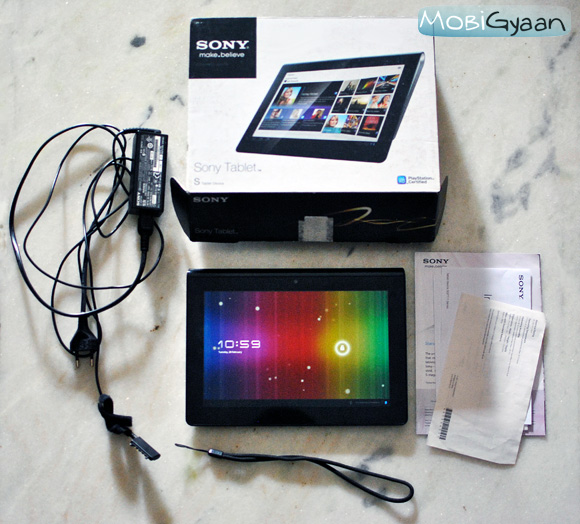 The package is bit of a letdown as you don't get anything much, well actually there isn't anything at all. All you get is a charger, a lanyard and some documents. No USB cables, no headphones, nothing. For a tablet costing about Rs. 27k, this is a huge disappointment.
BODY AND DESIGN
The highlight of the tablet is off course the design. It has a unique shape as if you fold a paper or a magazine. So one side has a nice curve which gives a good grip to carry it around and the other is just a normal thin side (of the folded paper/magazine).
The display is nice, bright and responsive, however is prone to a lot of finger prints and smudges. There is the 0.3 MP front camera on top if you see the display in landscape mode.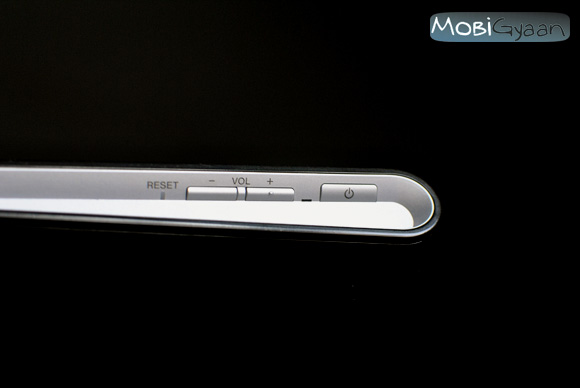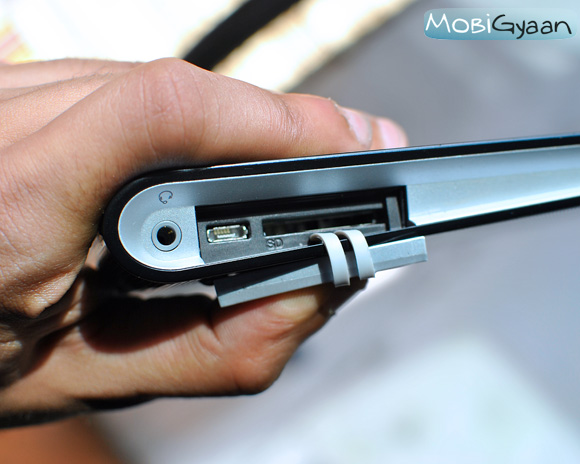 The right side has the power/sleep button, and the volume buttons, while the left side has the 3.5mm audio jack and the microUSB and SD card slots. Also there are two speakers, one on each side of the tablet.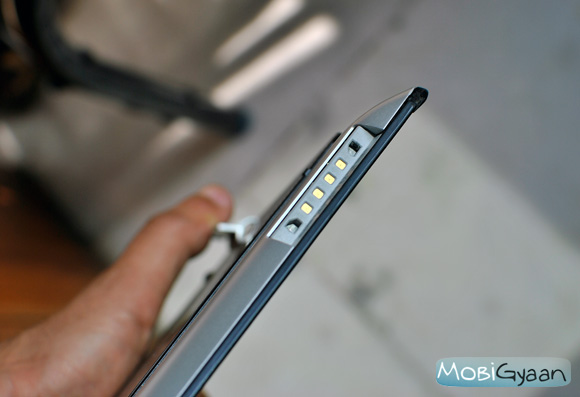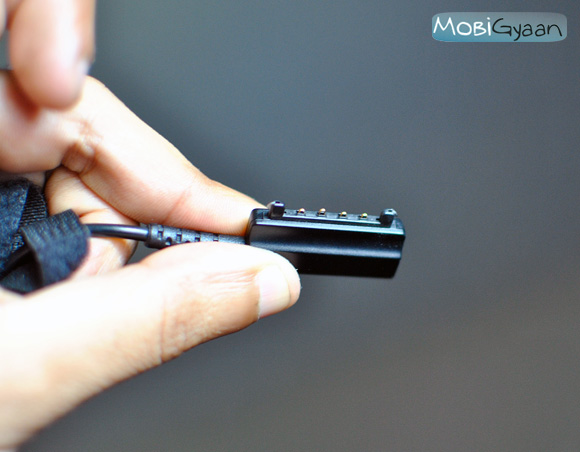 The charging port is below which is pretty unique and something that we haven't seen on any Sony device. Also, you cannot charge the tablet via microUSB, so you HAVE to carry the bulky charger around with the tablet which is very annoying.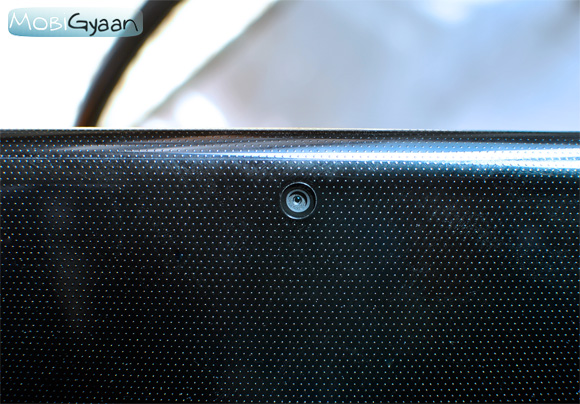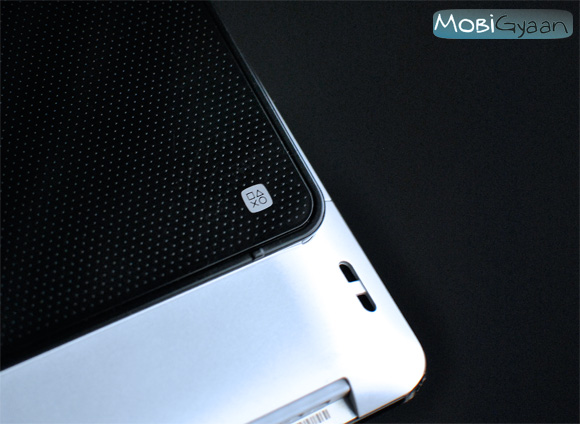 The back has the 5 megapixel camera and some Sony markings, including the PlayStation logo. (Yes it supports PlayStation games like the Xperia Play)
.
Overall the tablet has handsome looks, but it lack on accessibility. The tablet is a limited on connectivity options which is a bit of a letdown. There is Wi-Fi, Bluetooth, USB and DLNA, but what really needed here were HDMI out and 3G.
ANDROID UI AND APPS
The tablet runs on Honeycomb 3.2 and it runs pretty smooth. There are also bits and pieces of Sony's UI and apps which make it appealing. The UI is pretty much like any Honeycomb tablet, with 5 homescreens which you customize as per your wish.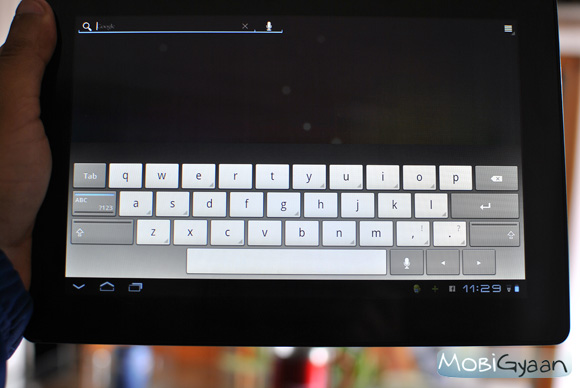 The keyboard layout of the Tablet S is just perfect. The keys are properly placed and in a day or two you get used to it.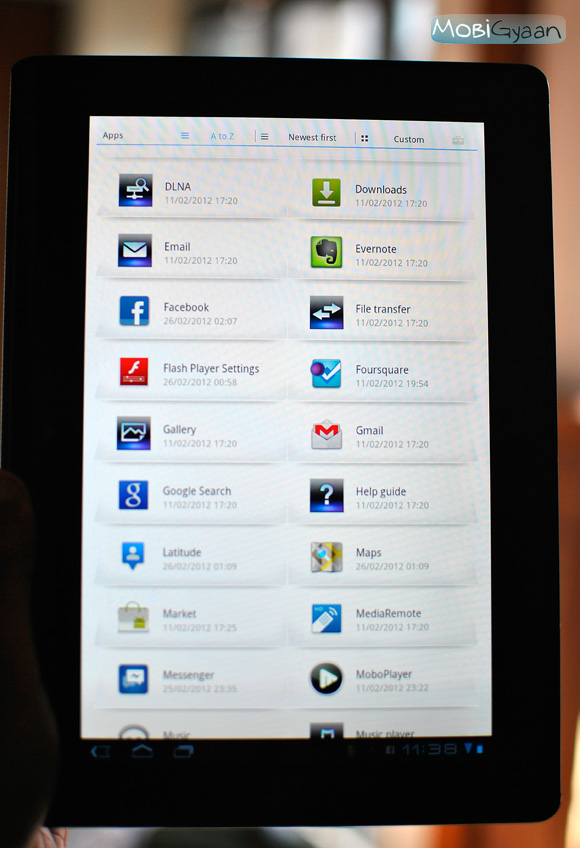 The Menu has a nice layout and you can customize that as well.
There are a bunch of apps that let you organize your favourites, let you access games and much more.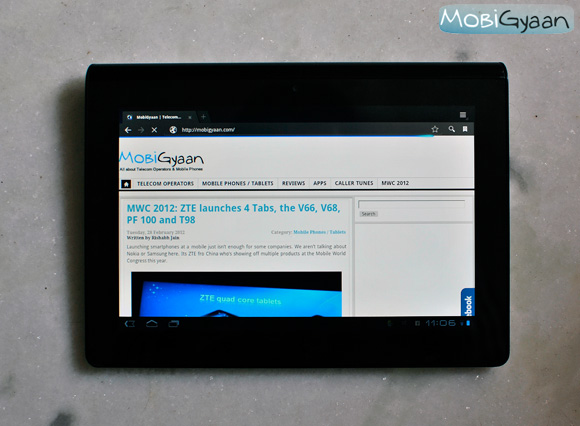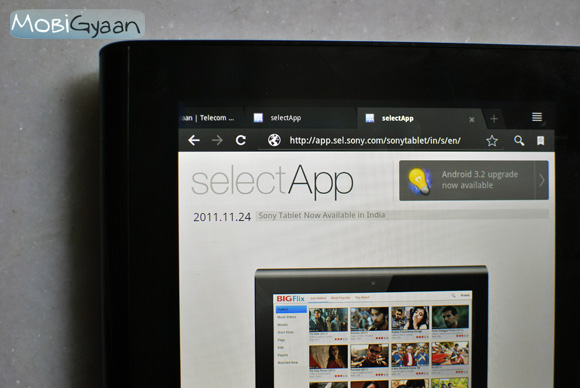 The browser was a nice experience as it provided with a proper desktop like environment, off course we know it's the Chrome browser. With options like tabs, favourites and bookmarks, the browser was a full 10/10 experience.
The battery life was pretty good as we got a full day out of a fully charged battery. If you leave the Wi-Fi on, it goes down quicker, but still you can manage a whole day if you aren't a heavy user.

MULTIMEDIA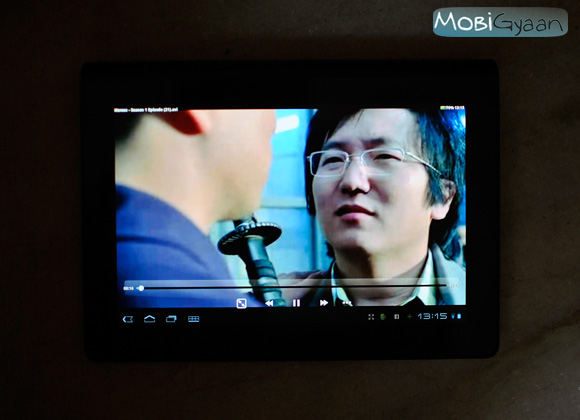 Sony has also been boasting that this tablet is big on multimedia features, so we gave it a go.
We put up some videos in different formats, but most of them did not work, probably the lack of codecs on Android Honeycomb. So we installed an app that supported all video formats and voila! All the videos worked pretty well and the sound output was also decent thanks to the dual-speakers.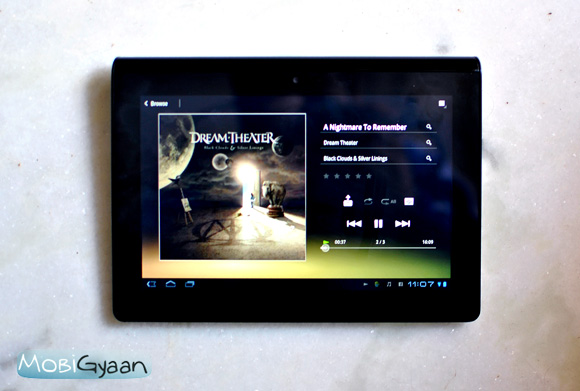 The music player was a charm as it had a pretty appealing layout and supported all audio formats. The only bummer here was that we found two music player apps and both looked and felt good, so it was hard to choose between the two.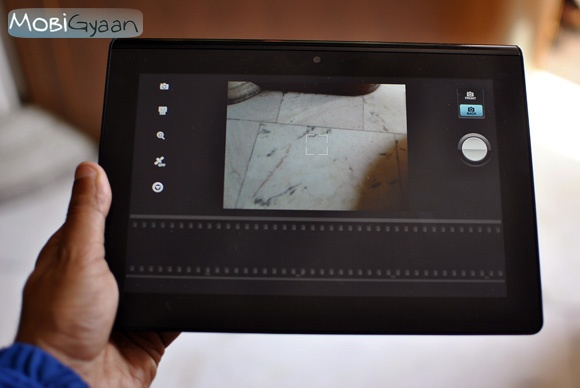 The camera on the back is a decent snapper and clicked well enough pictures in the daylight. The camera app layout was pretty nice which kind of covers up for the bad resolution of the camera.
CONCLUSION
The Tablet S is a better looking tablet than most of the tablets out there. But it lacks some crucial elements.
First of all, why not a USB cable? Like seriously? It doesn't cost that much!! Low marks on the accessories front. Connectivity is ok, but 3G would've been the icing on the cake. Rich on multimedia features, but does lack some crucial video codecs. Other than that, it's a nice media companion.
At a price of about Rs.27,000 the tablet somehow doesn't suffice the amount of money you pay. Some more accessories, and maybe an option for 3G would've been a perfect buy.