RIM-Microsoft in talks for Windows Phone running BlackBerry smartphones: Reuters
Just past this week, we heard that Research in Motion might be considering the options to separate its hardware and software business and might join hands with Microsoft to save itself.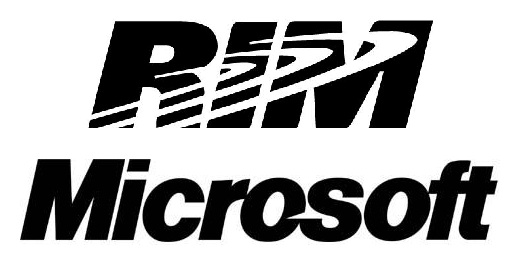 And if RIM goes ahead with Microsoft then all future smartphones from RIM might run on Microsoft's Windows Phone OS.
Until now both the companies have declined to comment on any such deals being going behind the closed doors. Sources close to Reuters are reportedly saying RIM is seeking options to scrap the BlackBerry 10 OS which is currently under development.

They are also saying that Microsoft's CEO Steve Ballmer has approached RIM for running its BlackBerry smartphones on Windows Phone OS. But the Board of directors at RIM want to give BlackBerry 10 at least one chance before scrapping it forever, because if it's a hit, then RIM might not have to bow in front of any other company.

Just today we reported to you that the launch of the BlackBerry 10 OS has been pushed forward to Q1 2013. And the reason attributed to the extreme delay is the 'Coding' of the BlackBerry 10 OS.
RIM's CEO Thorsten Heins stated, "

The focus of the initial BlackBerry 10 launch is primarily on the premium smartphone segment, in both touch and full QWERTY. To be clear, we fully intend to lead the full QWERTY segment with BlackBerry 10 and expect the BlackBerry 10 QWERTY version to launch in close proximity to the initial full touch BlackBerry smartphone."
So what do you feel? Would you buy a Windows Phone running BlackBerry smartphone?