RIM has officially launched the BlackBerry Mobile Fusion solution which also includes the Universal Device Service. Like the BlackBerry Device Service provides a set of security and management features for BlackBerry devices, the Universal Device Service provides Mobile Device Management for iOS and Android based devices.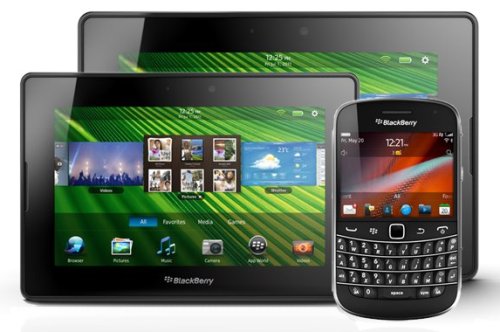 So what is the BlackBerry Mobile Fusion? Well for starters it's a mobile device management suite and those of you who use the BlackBerry Enterprise Servers, will be able to control all devices connected to their network including iOS and Android.

The features of the BlackBerry Mobile Fusion include:
Activate and configure devices and profiles over the air

Enable access to enterprise Mail, Calendar and PIM

Administer users and groups, natively and directory based

Establish corporate IT Policies and Security

Manage lost devices – Password Reset, Device Lock, Device Wipe

Set Wi-Fi and VPN settings

Deploy internally-developed apps

Define (and enforce) public applications as mandatory or optional

Provides Notifications to the Device User

Provides Rooting & Jailbreak Detection

Help manage Roaming to control your data costs

Prevent apps from accessing corporate mail accounts
For more on this visit here. The Android client is already available; you can download it from the Google Play Store over here.