And we are back with the Android leak of the day and this time around it is related to the Android 4.2.2 rumoured to be called Android Key Lime Pie and we are also hearing that there might be a Motorola Nexus in the works.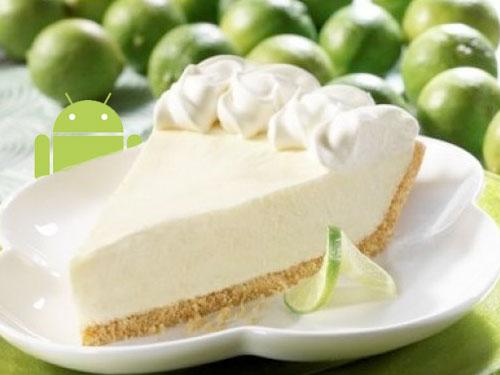 The source points out that it has received all the information from inside Motorola which is definitely unconfirmed. After the Sony Nexus X hoax, we are definitely taking this and would also advise you all the information mentioned with some healthy grain of salt.
Okay, so coming to the rumours Google might bring out a Motorola Nexus which will ship with Android 4.2.2 Key Lime Pie and there is another Motorola DROID RAZR X which will join the Motorola Nexus to ship with Android 4.2.2.
 
No much detail on the specifications of these two smartphones is available at the moment. Next, the current and recently announced Motorola devices will also go on to receive the upgrade as follows:
 


So the Droid RAZR i, RAZR HD/MAXX and RAZR M will definitely receive the Android 4.2.2 Key Lime Pie upgrade between Q3 and Q4 2013, if this leak is to be believed.
 
Google is holding an Android event on October 29th where we expect the company to release the LG Nexus 4 with Android 4.2 Key Lime Pie OS, so just a few more days for the news over the name to get confirmed.