We are back with today's dose of rumours related to the unconfirmed iPad Mini. And this time if the source is to be believed, then Apple's probably 7.85 inch iPad Mini would be much thinner than its predecessors.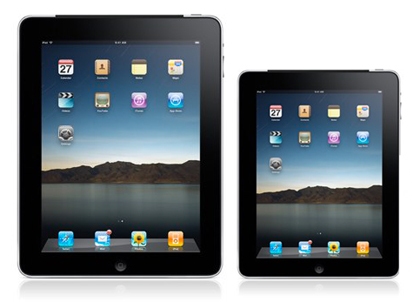 And this would be possible thanks to a new thin-film touchscreen technology that the Cupertino giant would be planning to use in the Mini. 

The thin-film technology is said to be called 'G/F2' and material would be supplied to Apple by Nitto while Nissha Printing and TPK would be producing the touch screens. Another supplier for Apple, Wintek does not have the capacity to supple Apple with thin-film touch so it would be out for the iPad mini screens. 
 
The source explains the G/F2 structure as the electrode are placed on the top and bottom ends of the ITO film, which will then be laminated onto the cover glass thus making the iPad Mini eventually thinner. 
 
It is also being estimated that Apple is aiming of selling about 7 – 10 million iPad Mini in this year and the tablet is well on time for release later this year before the holiday season and may arrive with a affordable $200 – $250 price tag as reported earlier.