Ever heard of using two WhatsApp accounts on your phone without installing any apps? Yes, that's true, the new EMUI on Honor devices allows you to keep two WhatsApp, Facebook, Messenger and other popular apps' accounts with its App twin feature. The App twin feature clones the app and lets you log in separately without changing the phone or installing any other third party apps. Honor 7X owns this feature and it surely is handy if you want two accounts instead of one.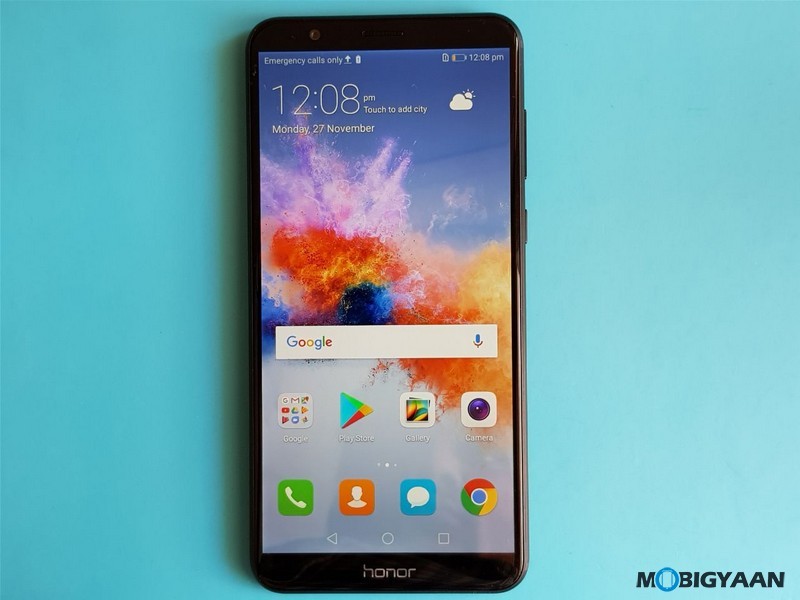 As of now, you can only log into one account, in the case of WhatsApp, the user can only add one WhatsApp account at a time. When you enable App twin, you can log in two different accounts for the same app at the same time. The App twin will add a clone creating another app on the Homescreen which can be accessed individually.
This is great if you want to run two WhatsApp or Facebook accounts on the same phone. We have tried the popular messaging and social media apps like Facebook, WhatsApp, Messenger, etc. They all work just as it should on the cloned app, a new icon will be displayed once you enable the feature. So, how do you clone the app? Simple, by activating the App clone feature inside the Settings menu.
How to run two WhatsApp and Facebook accounts on Honor 7X with App twin
Go to Settings -> App Twin.
Under that, you will see the apps supported by this feature.
Just enable the slider of the app you want to clone, a shortcut will be added to the Homescreen. The app name will be followed by the number '2' which is used to identify the cloned app. If it's WhatsApp, you will see two WhatsApp icons one with a number added to it.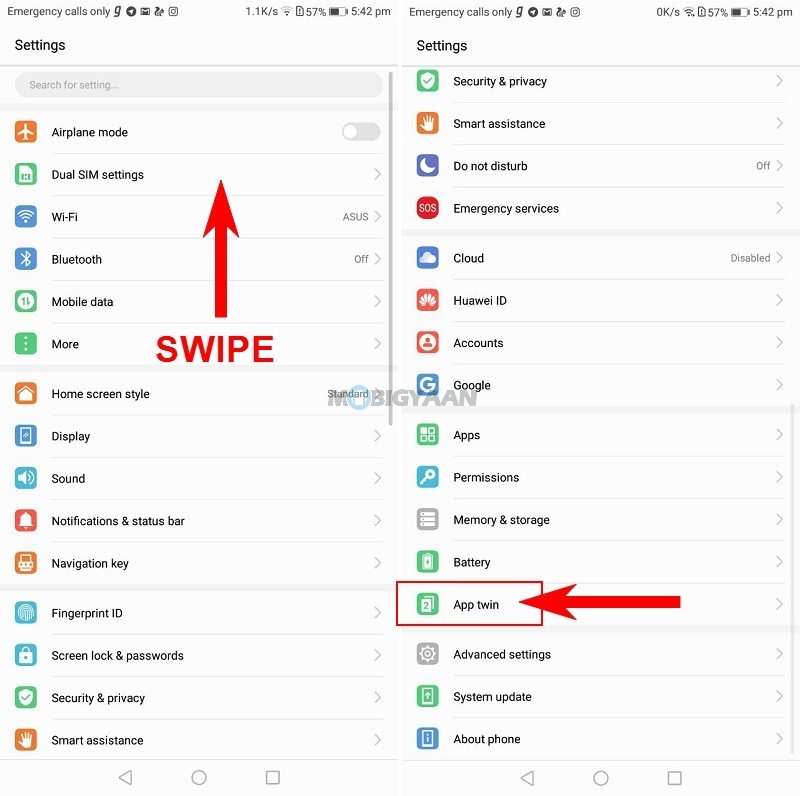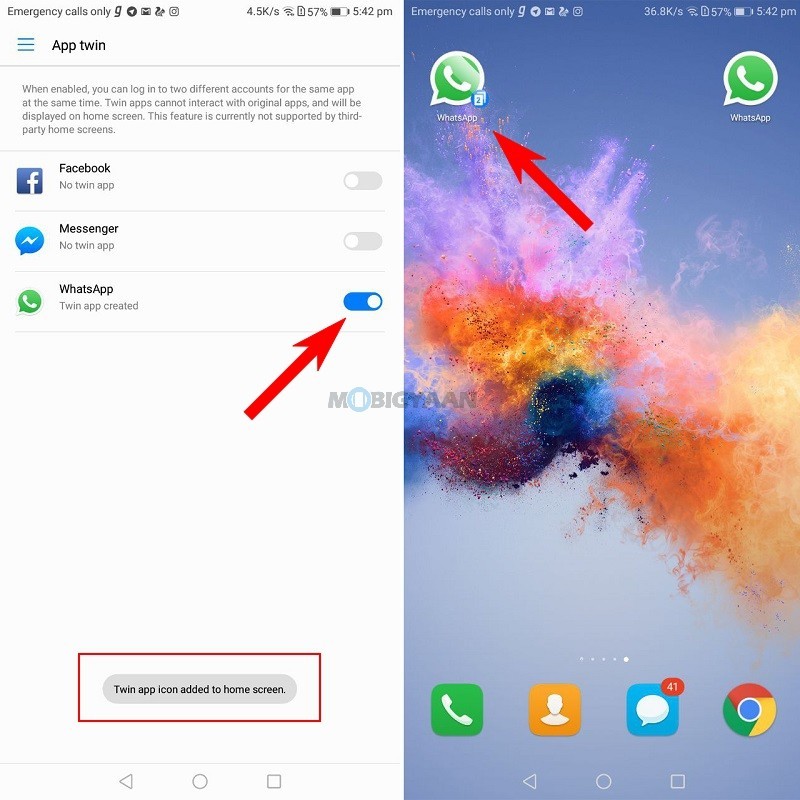 If you have enabled App twin for, let's say two Facebook or WhatsApp accounts, you will get notifications for both the accounts at the same time.
Note: This feature is not supported on third-party homescreens for now. If you are using any customized launchers, App twin won't work on them.
The above guide is meant for Honor 7X, however, it works the same with the Honor 8 Pro and Honor 9i and smartphones with EMUI 5.0 and above software. Do check your Honor smartphone if it owns any feature we just mentioned. Make sure you have updated EMUI software, it adds many features to the phone.
Our How-To Guides are filled with several tutorials and guides, do visit them if you haven't.