India has become a very important market for Google since past few years, and, the company has also launched quite a few apps and features that are available only in countries like India. However, while Google is pushing its software pretty well into the Indian market, it's finding it a bit difficult to sell its hardware – the Pixel smartphones – in the country. Well, in a bid to boost its second-gen Pixel smartphone sales in India, Google is reportedly planning to open brick-and-mortar stores in the country.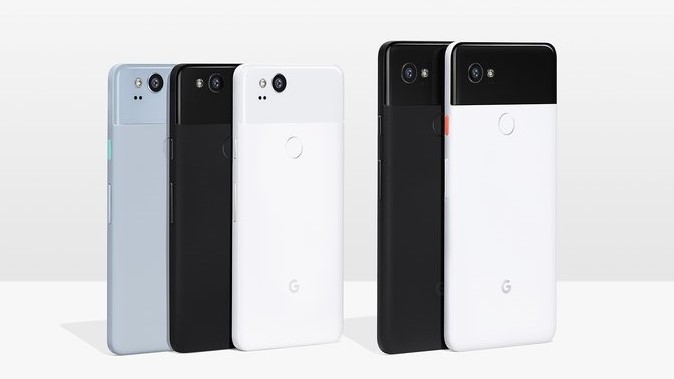 According to a report by The Economic Times, the Mountain View based search giant is planning to open brick-and-mortar stores in India in the "latter part of 2018". Google's second-gen Pixel smartphones are already available for purchase in India through offline stores as well as online retailers like Flipkart. However, the company looses ground against the likes of Samsung, Apple and Xiaomi in the country when it comes to sales volume.
Hence, according to the people familiar with the matter, Google is planning to open its brick-and-mortar stores in India, which would not only help them increase the sales of their second-gen Pixel smartphones, but would also help them "educate" people about the phone and its features in a much better way. Something that may not be possible with online demos.
Soon after the launch of the Pixel 2 and 2 XL in India, Google set up pop-up stores in the malls across the country to demo these smartphones to the people so that they can have a hands-on experience of the phone which would help them make their purchase decision. Moreover, Google also reportedly set up a dark room to show off the second-gen Pixel's camera prowess at night and in low light. Well, this kind of activity garnered a lot of positive response which is said to have encouraged Google to open brick-and-mortar stores in India.
"They got a flavour of how physical stores are also important because you can't explain many of the features online," said a top executive at a mall where Google had its pop-up store for more than a month.
Having said that, citing a person familiar with the matter, the ET report also states that Google has chipped in a senior Apple executive as a part of its plan to open brick-and-mortar stores in India.
As of now, there's no word from Google regarding this matter, and when reached out, a Google spokesperson said "We don't comment on any rumours or speculation".
That said, it's also unclear whether Google will only use its brick-and-mortar stores in India to sell the second-gen Pixel smartphones, or, will also sell other products like Chromecast, Google Home speakers and Google Daydream View VR Headsets.
Well, this isn't the first time that Google is going after offline stores in India. The company back in 2013 had teamed up with Spice Group to open AndroidLand outlets across the country to sell Android smartphones, but that venture didn't turn out to be successful.
Also Read: Google Pixel 2 and Pixel 2 XL get a price cut for limited period in India
Other smartphone brands like Motorola and Xiaomi are strengthening their offline presence in India by opening Moto Hub and Mi Home across the country, and, we would love Google to do the same. After all, any one would like to actually have a hands-on experience of a smartphone whose price starts at ₹61,000 (currently discounted).
What's your opinion? Do you think Google should open brick-and-mortar stores in India?