After the tremendous success of the Saavn music portal which offers Indian and English songs worldwide, the portal now offers premium services. The Saavn portal will be adding a new subscription product Saavn Pro.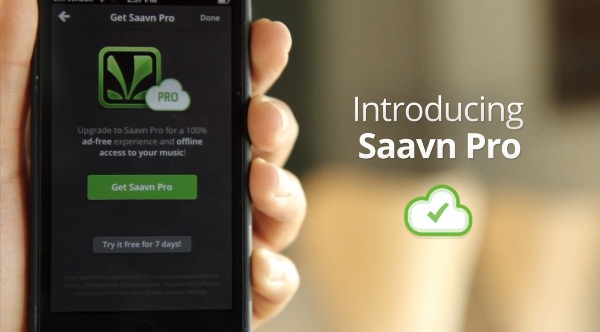 The Saavn Pro would be available in the Apple App Store beginning March 1st. The premium service, which is priced at $3.99 per month, is expected to provide offline and ad-free music to the Indian market and other global markets. The entire Saavn catalogue of nearly 1.1 million music tracks will be available on the Saavn Pro.
Saavn Pro, which happens to be the first premium music service to be introduced in India, received over 1000 registration within the first 48 hours. The paid services allow to save music for offline listening. The tracks can be synced over a Wi-Fi connection or local cellular connection to save the track.
The portal gives every new user a 30-day free trial after which they can subscribe to Saavn Pro for $3.99 per month using their Apple ID. This service can be availed on the mobile devices without having to register on the web. The company is soon expected to launch its iOS app for the premium services.
Saavn Pro is scheduled to be released for iPhone on March 1, but users can register themselves in advance on the portal http://pro.saavn.com