Saavn pro for Android launched
With an increasing number of users for the mobile music streaming service, Saavn has launched the premium service for their users to enable them to access high quality content on their devices.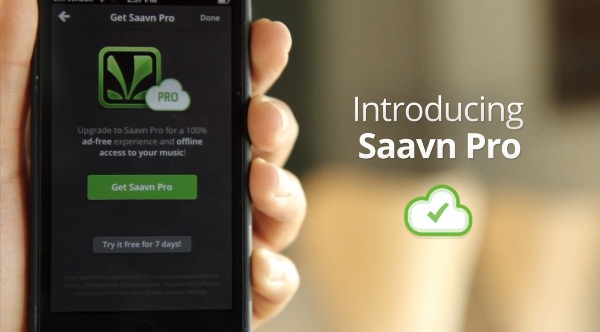 Saavn launched its premium Saavn Pro subscription service for Android. The service would allow music lovers to enjoy their favourite tunes commercial-free and offline. The service would provide users Saavn's catalogue of approximately 1.1 million tracks with thousands of new tracks being added every month. The service boasts of the highest quality music (320 kbps).
The Saavn Pro for Android is available for 30 days free trial after which users can subscribe to Saavn Pro for Rs 220 per month directly through their Google user account. There is also Saavn Pro Lite, which is a cheaper option of Saavn Pro, available only to Indian users it lets users cache up to 1 GB of music on a single device for INR 110 per month
Speaking about Saavn Pro for Android, says Rishi Malhotra, President and Co-founder of Saavn said, "Saavn was one of the first Android apps to hit a million users in India, and we continue to see Android and Saavn evolve together. Saavn Pro on Android is big for Saavn and Google, and marks the start of premium Android apps reaching scale in India. At the end of the day, the music labels are the biggest winners – we're recapturing lost revenue in a heavily-pirated market. Global consumers are telling us they value an ad-free music listening experience, and we are delivering the best mobile experience today."