With smartphones evolving with high-end specs, the demand for faster memory keeps increasing and industry leader, Samsung, has announced the first 8 Gb LPDDR4 RAM.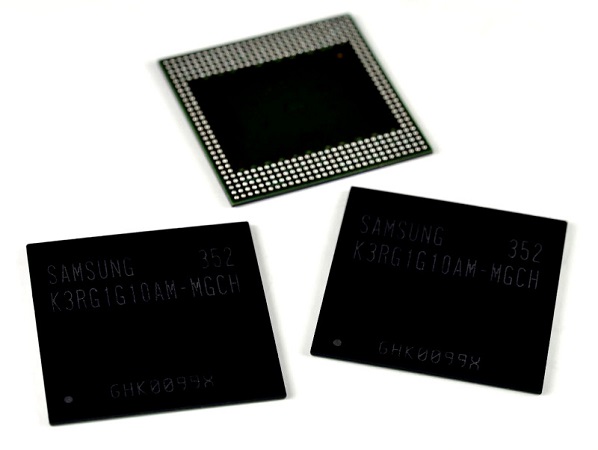 Samsung has announced that it has successfully developed the industry's first eight gigabit (Gb) low power double data rate 4 (LPDDR4), mobile DRAM. This RAM would be capable of providing the highest level of density, performance and energy efficiency for mobile memory applications which would result in faster, more responsive applications, more advanced features, and higher resolution displays with longer battery life.
The 8 Gb LPDDR4 RAM uses the 20-nanometer (nm) class process technology and the Low Voltage Swing Terminated Logic (LVSTL) I/O interface, which can permit a data transfer rate per pin of 3,200 megabits per second (Mbps). It can offer 1 GB on a single die, thus using four of such chips, we can get a 4 GB LPDDR4 package.
The new 8 Gb LPDDR4 RAM consumes just 1.1 volts of operational energy, which is approximately 40 percent less than the usual consumption. Nevertheless, it is expected to provide nearly 50 percent higher performance. The chip is expected to be used in the premium mobile market, which would include large screen Ultra HD smartphones and tablets.
Speaking about the 8 Gb LPDDR4 RAM, Young-Hyun Jun, executive vice president, memory sales & marketing, Samsung Electronics, said, "This next-generation LPDDR4 DRAM will contribute significantly to faster growth of the global mobile DRAM market, which will soon comprise the largest share of the entire DRAM market. We will continue introducing the most advanced mobile DRAM one step ahead of the rest of the industry so that global OEMs can launch innovative mobile devices with exceptional user convenience in the timeliest manner."