Samsung had already hinted that there could be an Exynos processor announcement at the upcoming CES 2014. While we were hoping for a 64 bit processor, we may also see an octa core processor.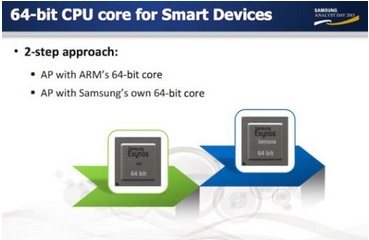 According to sources, Samsung would announce the Exynos 6 and the Exynos S processor at the CES 2014 scheduled to be held early next year. The Samsung Exynos 6 is apparently the octa core processor, which would compete with the much talked about MediaTek true octa core processor. Unlike the usual processors, it would not use a big.LITTLE architecture nut instead use Heterogeneous Multi-Processing (HMP). The processor is expected to be used in the upcoming Samsung Galaxy S5.
The Samsung Exynos S on the other hand would be the much awaited 64 bit processor using Samsung's own 64 bit core unlike the Samsung Exynos 6, which would rely on the ARM's 64 bit chip. Interestingly, the Exynos S is expected to be 1.43 times faster than the Snapdragon 800 processor. Meanwhile LG is also working on it's own octa core processor.