Rumors around the LG G3, sequel to the LG G2 are already starting to gain steam even though the device is still far away from launch and they are not stopping anytime soon as the Octa-Core chip that is rumored to power the device which is made by LG themselves has got benchmarked.
The AnTuTu benchmark site got an unknown device with the LG's 'Odin' Octa-Core processor running their test. The device is supposedly a prototype and the SoC features big.LITTLE architecture which uses four cores for heavy intensive tasks while the other four for casual usage similar to the Exynos 5410 unlike MediaTek's MT6592 Octa-Core chip which uses all the eight cores at once.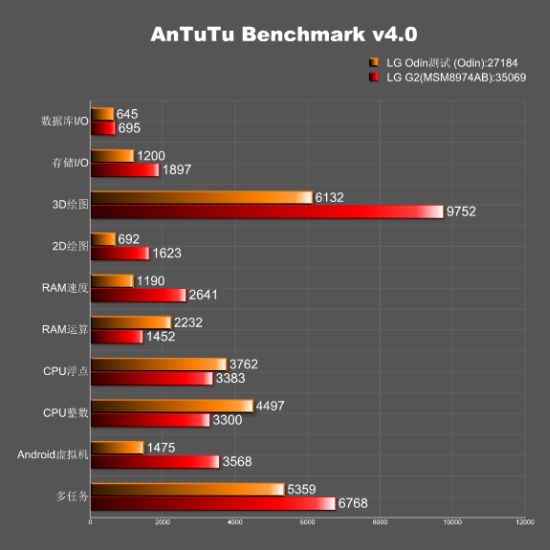 Since the device and the chip are prototypes being used just for testing, the test shows the chip to be clocked at 100-1GHz so a final device will obviously have more clock speed and better results. The interesting part of it all is that the GPU used is the new Power VR Series 6 which even the iPhone 5s features so we can expect superior graphics performance. The AnTuTu test also reveals that the prototype device has a 1920×1080 resolution display, 2 gigs of RAM, 4 GB internal storage and Android 4.2.2 but don't be disappointed since this is surely not going to be the LG G3 which is rumored to feature some top of the line specs.
So what do you say? Should LG have gone for a true Octa processor? Sound off in the comments section below.