The Nokia Lumia 1520 is unarguably the most powerful Windows Phone out there with its massive display, the best processor out there and a great camera and it seems all the powerful hardware is doing the trick. Well in India at least, the Lumia 1520 has sold out after being recently launched in India and is listed 'out of stock' as of now.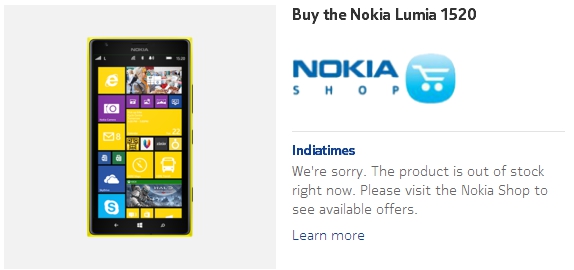 Over the years we have quite accepted the fact that an 'out of stock' board does not necessarily mean that the device is selling like hot cakes but it is some what of an indication that the demand has exceeded Nokia's expectations and the Lumia 1520 has got off to a good start. The Lumia 1520 has been sold out on the official online Nokia Shop and popular online retailer Flipkart where the phablet has been listed as 'out of stock'.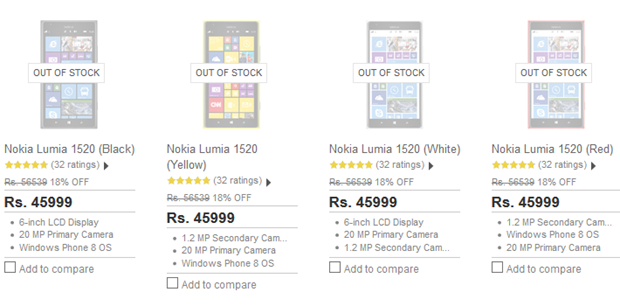 There is a lot of demand for phablets here in India, The Galaxy Grand and the Note series are a huge hit here and phablets from local makers like Micromax too have been selling quite well so it is quite obvious for the Lumia 1520 to do well but am pretty sure that the Lumia 1320, the budget phablet from Nokia should be the real hit as it is truly value for money. We'll keep you informed when the Lumia 1320 hits the Indian shores. Until then, you can go ahead and check out our hands on of the Lumia 1520 and the 1320 to keep yourself informed.
Anyone bought a Lumia 1520 here?