Samsung has just took to Twitter to tease us with a picture that there will be some Exynos announcements at the annual CES event next month in Las Vegas and we sure would like to believe that Samsung's 64-bit next-gen processors will get unveiled at the show.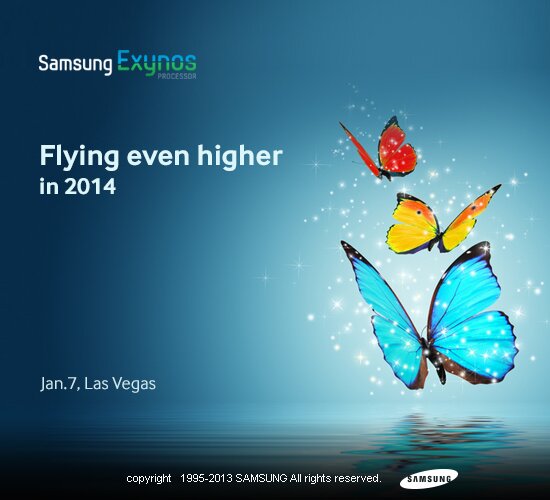 If you remember, Samsung had announced at a press conference back in October that their very own 64-bit chipsets meant to take on Apple's A7 chipset are ready for mass production. This makes us believe Samsung will unveil their 64-bit endeavor at CES. The 64-bit chip is expected to be present in the next Samsung flagship, the Galaxy S5.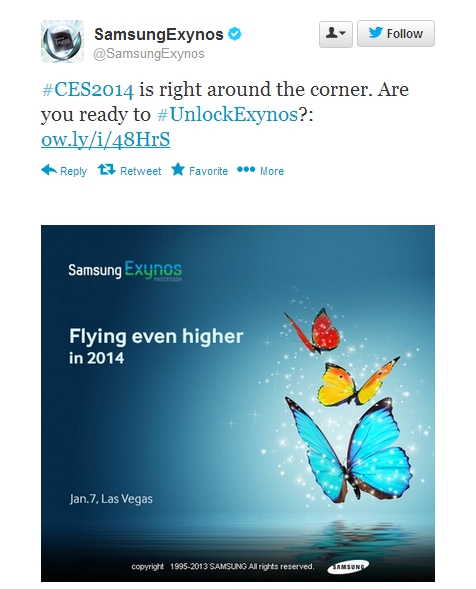 There's an alternative story as well to what we can expect as Samsung has been running a contest on Twitter with the hash tag #UnlockExynos which makes us think if Samsung might be planning to unlocking all the cores of the Exynos Octa through an update or something.
Well my bet is on the next-gen 64-bit Exynos processors. What do you say?