Wireless charging is pretty cool and brings a lot of ease in use but it is still far away from being that handy and right now if you want a wireless charging capable smartphone, you'll have to be with Nokia's Lumia smartphones or some of the Android smartphones such as the Nexus 4 and 5 while some cool third party accessories bring that capability to the iPhones but nothing official. Now one of our favorite smartphones from 2013, the Galaxy Note 3 is getting the wireless charging feature thanks to an official accessory, a new S View Flip Cover which brings wireless charging capabilities.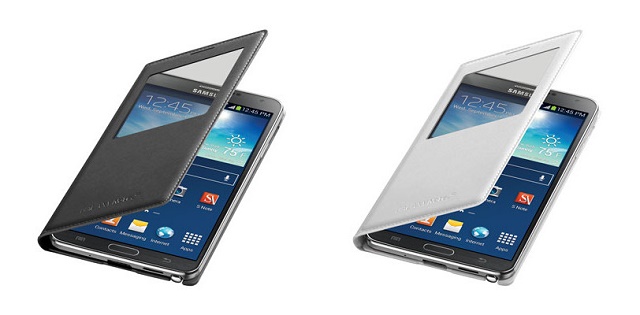 Sure, you could get an official wireless charging backplate for the Note 3 but we quite love the S View Flip Cover thanks to its cool notifications and all. Now we have a S View Flip Cover which features Qi-compatible wireless charging ability and costs you just $10 more. The $10 more makes the already quite costly S View Flip Cover even more costly at $70.
So if you are one of the Note 3 owners, the wireless charging capable S View Flip Cover will sure be a cool addition to your device and in case you are planning to get a brand new Note 3, you should surely check out our Note 3 review.