Ever since Apple introduced the Touch ID fingerprint scanner with the iPhone 5s, other companies especially Samsung has been trying hard to incorporate a good fingerprint scanner in their devices. Samsung has implemented the swipe-based fingerprint scanner in its devices, which does not work too well.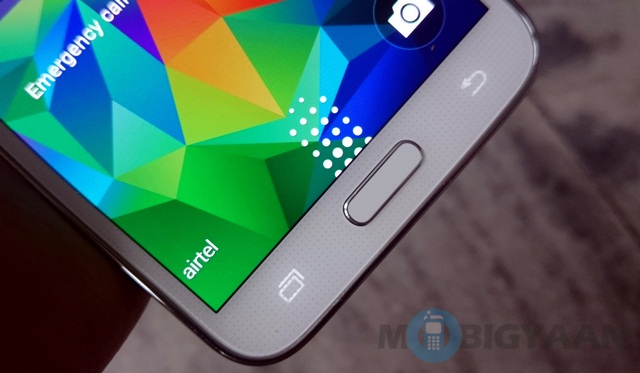 As per latest rumors around the Galaxy S6 flagship, the device will pack in a touch-based fingerprint scanner similar to Apple's implementation. The rumors also suggests that Samsung will include a fingerprint scanner in the home key of the device, which will be activated by a touch rather than a swipe. The fingerprint scanner will also be larger in size to bring an improved user experience.
Reportedly, Samsung plans to fix every complaint from the previous Samsung flagships. The major complaints include the design, the TouchWiz experience and of course the fingerprint scanner. The design should be a lot better than what we've seen on previous Samsung flagships and if rumors are to be believed, Samsung is working on making the TouchWiz lighter and more stock.
The rumor comes from the folks at SamMobile and we hope the rumor is true, as the fingerprint scanner experience on the previous Samsung flagships have been frustrating. So are you looking forward to the Samsung Galaxy S6? What changes are you expecting from the previous iterations?