Samsung's English language Bixby Voice Assistant reportedly delayed due to problems with English language
Samsung announced its AI powered voice assistant Bixby in March this year even before the Galaxy S8 and S8+ were unveiled. While Bixby looks promising, users except in South Korea haven't been able to use it to the fullest. One of the main highlights of Bixby is its voice control feature, and apart from South Korea, Samsung hasn't rolled this feature else where. Well, it seems that Samsung won't be rolling it out anytime soon either as the roll-out has been reportedly delayed.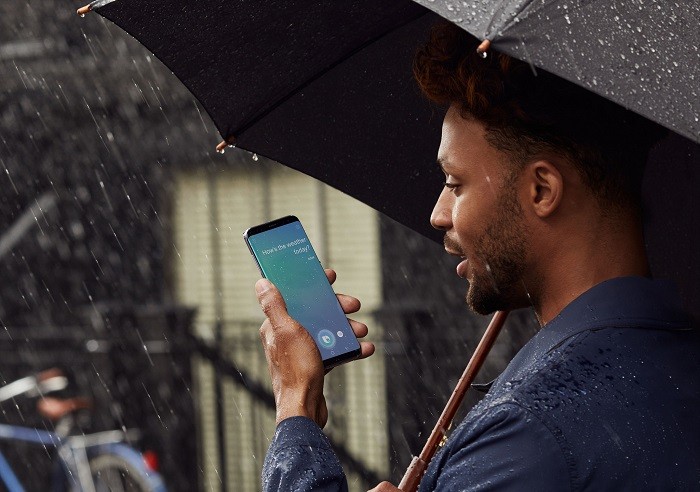 According to a report by The Wall Street Journal, the roll-out of the English language Bixby Voice Assistant has been further delayed due to issues with the English language. The report states that Samsung is finding it difficult to get Bixby to understand English as this AI based assistant is failing at English grammar and syntax.
"The English-language version of Samsung Electronics Co.'s new voice-activated virtual assistant won't likely debut in the U.S. until at least late June, according to people familiar with the matter, more than two months after the launch of the South Korean tech giant's latest high-end smartphone." the report stated.
Well, this can be a bummer for many users who were eagerly waiting to check out the Bixby Voice Control feature, especially when Samsung said that Bixby was more focused on voice controls than other assistants. This also kind of renders the dedicated Bixby button on the Galaxy S8 and S8+ useless, however, you can remap it to launch the Google Assistant if you want which definitely doesn't have problems understanding the English language.
Having said that, that doesn't mean Bixby on the S8 flagships right now is totally useless. You can still use the Hello Bixby and Bixby Vision if you wish to.
By the way, do you make use of the digital assistant on your smartphone?