Samsung has introduced the newer generation Chromebook Plus (V2) with several upgrades such as the addition of the new camera, new Intel CPU, keyboard, type-C USB ports, improved stylus and more.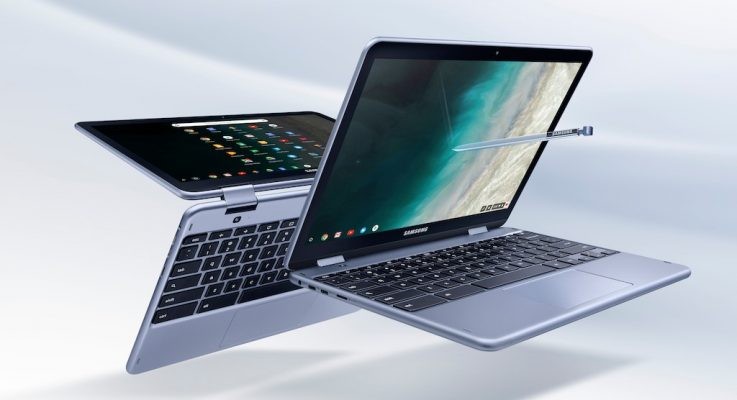 Even though the overall look remains to be unchanged, the internals has a significant change, such as the processor. Speaking of the last generation of the Samsung Chromebook Plus, it is powered by a hexa-core ARM CPU whereas the new V2 is now powered by a faster Intel Celeron 3965Y dual-core processor. With the new Intel CPU, graphics are replaced with the Intel HD Graphics 615 paired with the 4 GB RAM and 32 GB storage.
The keyboard has been updated with new and improved curved keycaps, as well as spill resistance with the addition of the improved stylus that's been slightly redesigned to fit with its curved design. Moreover, there are two USB Type-C ports, one USB Type-A port, and a microSD slot. Samsung has added a 13 MP f/1.9 camera at the rear side of the keyboard that can be used in while in tablet mode.
The Samsung Chromebook Plus (V2) sports a 12.2-inch Full HD display (1920 x 1080 pixels), merely degraded from a 2K display (2400 x 1600 pixels) on the predecessor. Since it's a Chromebook, it runs the latest Google Chrome OS and is powered by a 39 Wh battery.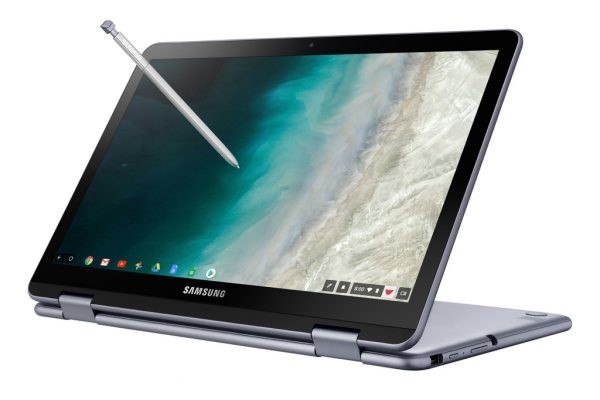 The Samsung Chromebook Plus (V2) will be available from 24th June 2018 on BestBuy.com and Best Buy stores. The pricing of the laptop will be $499, $50 more than its previous generation and comes in CMF Stealth Silver.
Samsung Chromebook Plus (V2)
Display: 12-inch Full HD display (1920 x 1080 pixels resolution)
Software: Google Chrome OS
Fingerprint Scanner: N/A
CPU: 2.2 GHz dual-core processor, Intel Celeron 3965Y
GPU: Intel HD Graphics 615
Memory: 4 GB RAM
Storage: 32 GB internal
Camera: 1 MP (front), 13 MP (on keyboard deck)
Audio: 2x 1.5W speakers
Other: Built-in Stylus Pen
Battery: 39 Wh
Color: CMF Stealth Silver
Dimension: 11.34 inches x 8.19 inches x 0.63-7.0 inches
Weight: 2.93 lbs (~1,329 grams)
Samsung Chromebook Plus (V2) Price & Availability
Price: $499
Availability: Starting from 24th June on BestBuy.com and Best Buy stores