Printers attached with lengthy cables might soon be a thing of the past. There are well, so many alternatives available – the most popular being sending print commands right from your smartphone. Google has done with Google Cloud Print, Apple with Apple AirPrint and now Samsung is out with Samsung Cloud Print which will let you print securely with enhanced security from Samsung Knox.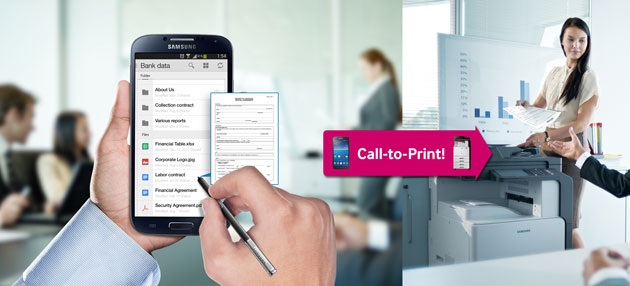 The Samsung Cloud Print service is expected to pour on to the iOS and Android platforms, with an Android app coming in June and iOS app coming in soon after. It will allow you to encrypt data between your smartphone and your inkjet.The apps will also be NFC supportive and will have the ability to connect to 20 printers easily and quickly although  in the start they will only be capable of pairing with Samsung NFC-capable Xpress range of printers,
Samsung, it seems is not working on hardware improvements but also software improvements for its range of upcoming devices. Another device that has benefited from this focus is the Samsung Galaxy S5, which comes with awesome S-health features.