The Samsung Galaxy S5 is finally here and it has been worth the wait and the anticipation. This flagship device from the world's largest smartphone company has been in the news for long and it comes with many features to be excited about.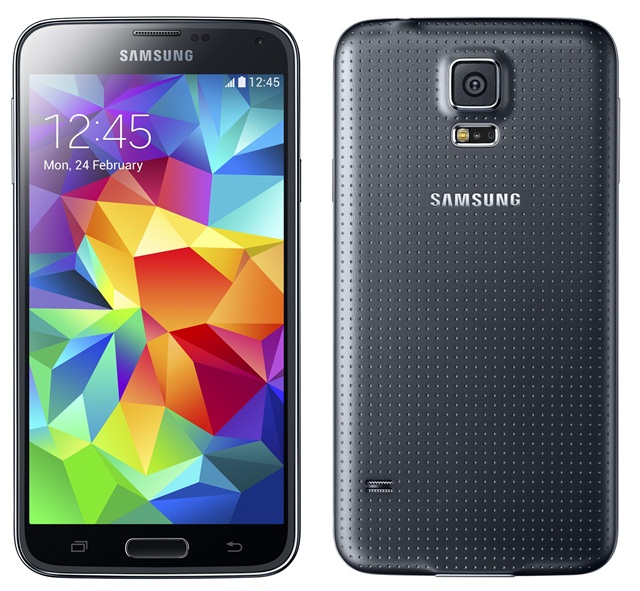 The Samsung Galaxy S5 picks up where the Samsung Galaxy S4 left off. It does not radically overturn the foundation laid by its predecessor.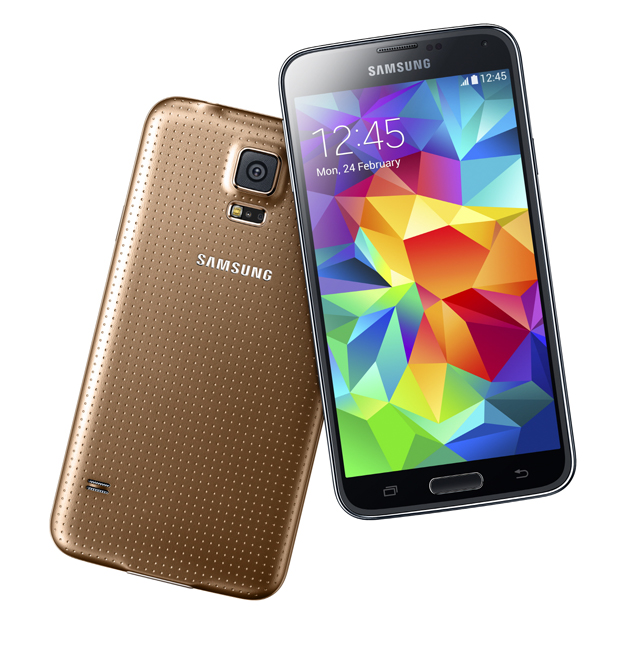 It carries along the same sheen along with many improvements over the old design. The Samsung Galaxy S5 is 5.1-inch full HD phablet and comes with features such as a fingerprint scanner, a 16-megapixel camera and  Android 4.4.2. The device is definitely sleeker and also picks up software features from other Samsung successes such as the Galaxy Note 3.
In terms of specs, it has a lot to offer – whether it be the 2.5-GHz quad-core processor, 2 GB RAM or Galaxy Gear compatibility. But, that is hardly all. It has pretty much changed the scene for future Galaxy S smartphones for the better. Like every previous Samsung flagship device, there are some features of the phone, that will just woo you over. Here they are: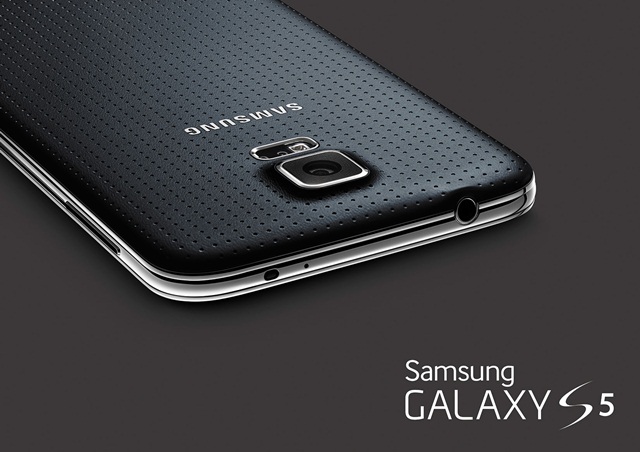 Awesome 16-megapixel camera
The Samsung Galaxy S5 camera is not just an upgrade in terms of camera, but in fact a total revamp. It now boasts of 4K video recording capabilities, but that is just one thing that it can do. It has the world's fastest autofocus at 0.3 seconds!
Not only that, It has an advanced HDR feature, which will easily let you manipulate the light and colors in a photo, no matter how or where you take it. Not just that, you can apply these effects after the picture has been taken – so you no longer need to worry about the mode you took the picture in.
The Camera UI and app have also been revamped to become even more responsive. Another great feature is the selective focus feature, which lets you concentrate on a certain object and blur everything else in the background, which is something we have depended on SLRs and DSLRs for doing till now. Samsung has tried to create a smartphone camera that will compete with the likes of the Sony Xperia Z2 and HTC One.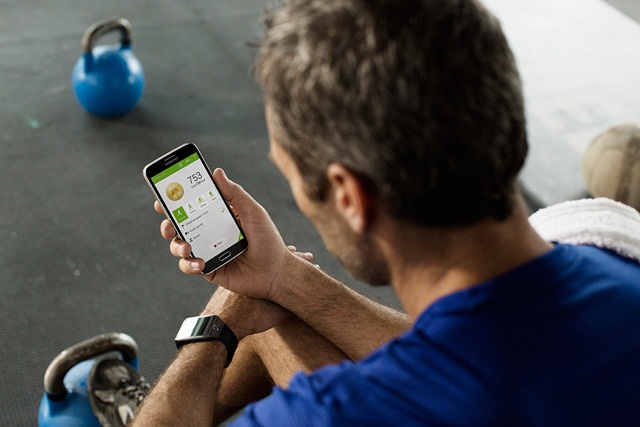 Fitness features
Samsung has not just made its phones thinner, it will also help you shed some pounds. The Samsung Galaxy S5 will surely be the perfect companion for the gym with its fitness oriented features. It comes S Health 3.0, which features a comprehensive personal fitness tracker, along with a pedometer, diet and exercise records, and a new, built-in heart rate monitor. The handset will also come preloaded with third-party fitness dedicated apps.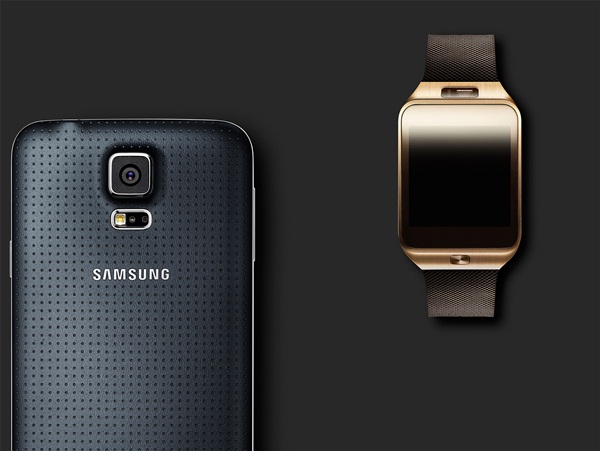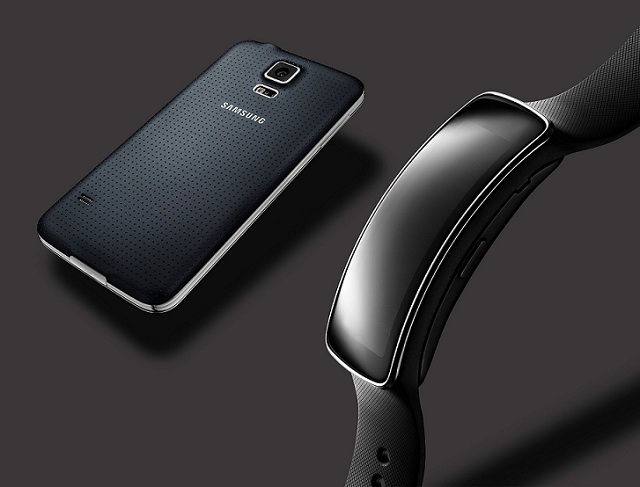 Galaxy Gear 2, Galaxy Gear Neo and Galaxy Gear Fit compatibility
If you are into fitness, how about getting all your updates smartwatch from your Samsung Galaxy S5. A smartwatch such as the Galaxy Gear Fit will be the most useful device for fitness freaks and combined with the Samsung Galaxy S5's fitness related features, it will be any fitness enthusiast's dream. And with the improved features on the Galaxy Gear 2 and Galaxy Gear Neo – It can provide you real time updates of anything and everything.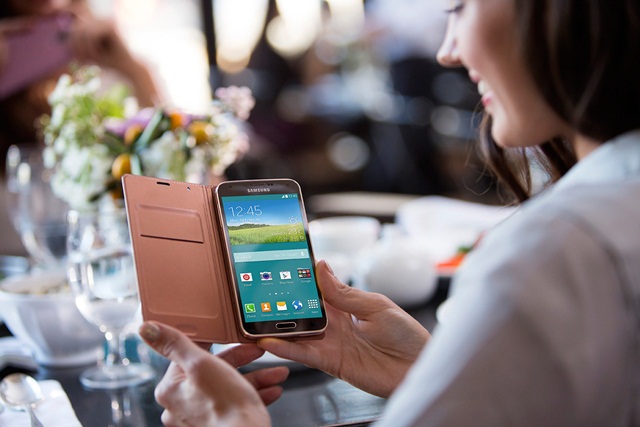 New internals with Ultra Power Saving Mode
Samsung has not just made the Galaxy S5 powerful, it has also given you new tools to use in case you run out of battery. Samsung has endowed the Galaxy S5 with a 2.5-GHz quad-core processor and 2 GB RAM, along with a 2800 mAh battery. These together up its performance 20 percent over its predecessor.
But that is not all, in case you happen to run out of battery, Samsung has the ideal solution for you – an Ultra Power Saving Mode. This mode will actually switch your Samsung Galaxy S5 to a black and white orientation and switch off all unnecessary apps to preserve power. This is something that has been needed for long – how many times have you run out of battery when you needed it the most? This mode allows you far more freedom than the regular power saving mode on smartphone.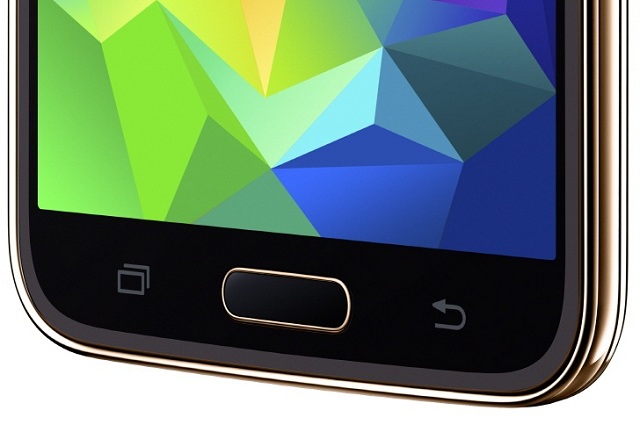 Fingerprint scanner with mobile payment capabilities
Fingerprint scanners are becoming the norm for high-end smartphones. After Apple and LG,  it is Samsung's turn to feature one in its device. Just like the Apple iPhone 5S, Samsung offers a fingerprint scanner embedded in the home button. But owing to a different design, it needs you to vertically swipe the home button. Samsung has partnered with PayPal and will let you make online purchases and let you validate them by your fingerprint, providing essential mobile security needed in today's time.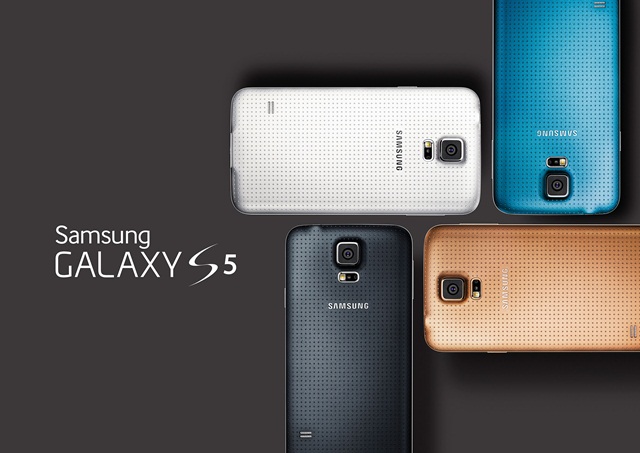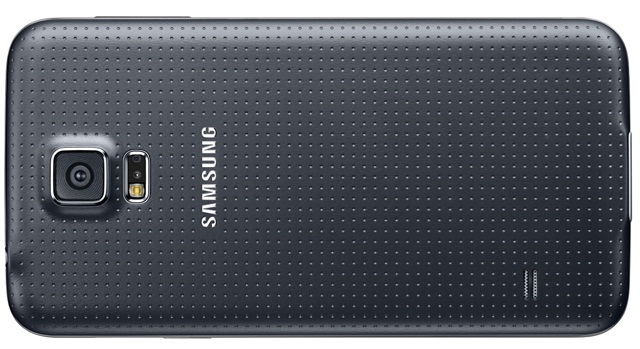 New Design and awesome colors
While Samsung has not swayed away terribly from the design of Galaxy S4, it has definitely made some improvements worth noticing – It now has a dotted, stylish-looking back and comes in a range of attractive colors – Charcoal Black, shimmery White, electric Blue and copper Gold. The most exciting is definitely is the copper Gold one, which seems like Samsung's take on the Gold iPhone 5S. Samsung has put shiny metallic chrome around the edges, liberating the Galaxy S-series from the plasticky tag. It is light yet doesn't have a cheap glossy finish.