Samsung confirms that it has no plans to deliver 'Value Pack' for Galaxy S
After Samsung's announcement that there will be no Android Ice Cream Sandwich upgrade for the Samsung Galaxy S and Galaxy Tab, we heard that Samsung is re-considering its decision with plans to release a 'Value Pack' which will provide users with almost ICS like UI.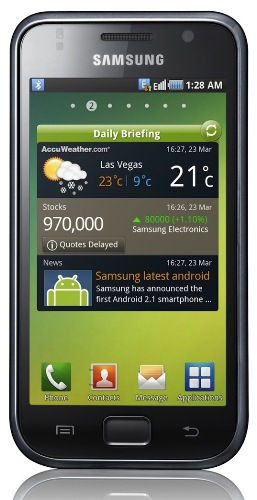 But now TheNextWeb reports that a Samsung spokesperson has confirmed that the company has no plan to release even a 'Value Pack' for the concerned devices.
The spokesperson has said that the company will not release any update all thanks to the hardware specifications and limitations. The hardware is fully optimized only for a great Android Gingerbread experience and thus the company has no plans to even release a 'Value-Pack' for Galaxy S and Galaxy Tab.
So all the Galaxy S owners will now have to forcefully love the current Gingerbread OS on their devices unless and until Samsung again thinks a bit on this decision and brings in at least some nice change in the UI.