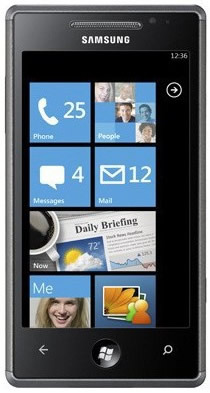 Microsoft had finally rolled out the much awaited update for its Windows Phone 7 on February 22, 2011 after a delay of over two months. However, this update too will not be adding the much needed copy and paste feature. As if this was not disappointing enough, there are already murmurs that some users of Samsung devices (both Focus and Omnia 7) happened to brick their devices in process of installing this upgrade. So far, the user of HTC and LG devices running on Windows Phone 7 have not reported any such problem.
Windows Phone 7 is one of the most anticipated products from Microsoft in the recent times and was touted to be the platform that would help the company to combat competition from Apple's iOS and Google's Android. And there were added expectations from this OS after they stuck the surprise deal with Nokia recently. However, this particular news may do some damage to the Microsoft Windows 7 image and may come in the way of its popularity.
Though Microsoft has not openly admitted to these issues affecting the Samsung Windows Phone 7 but has not come out with any formal statement in regards to the same. There's only a small notification on the Microsoft's Twitter site telling the Samsung users, to get their devices replaced. Also, Microsoft will be probably rolling out another update for the Samsung users, the one which will not brick their devices soon.
Update : Finally Microsoft has acknowledged that there some technical glitches in the minor WP7 update that they had rolled out. The company has also withdrawn this update for the Samsung WP7 devices and said that they are working on the issues and will be rolling out a fresh update soon. Hopefully, the new update that Microsoft does not cause any problems and more than that there sometime soon should not mean a delay of two more months. (The current update that has been released is delayed by almost two months).