Samsung DeX Pad announced, turns Samsung Galaxy S9 into PC workstation
After unveiling the most anticipated smartphones – the Galaxy S9 and Galaxy S9+, Samsung has introduced a brand new DeX Pad which turns the Samsung Galaxy S9 into a PC giving you a comprehensive desktop-like experience.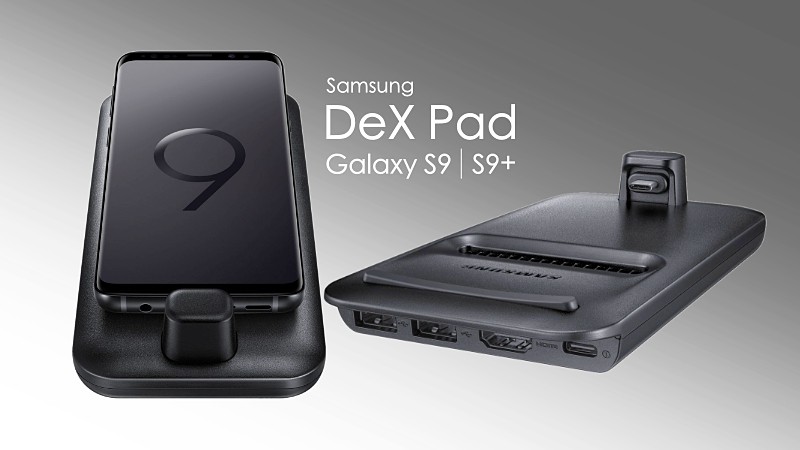 The Samsung DeX was showcased last year at the release of Samsung Galaxy S8, this is the newer DeX Pad which uses an external display to become a desktop computer, all you need is your Samsung Galaxy S9 to be plugged into DeX Pad, no need to lug around a lot of accessories. You can pop in a keyboard and a mouse to create a full-fledged desktop experience.
With the Samsung DeX Pad, you simply put the device on top allowing you to use the Galaxy S9 as a trackpad or keyboard in DeX mode. The keyboard fills the entire screen on the phone which makes typing a lot easier. It doesn't require an ethernet connection, it depends on mobile data or Wi-Fi network.
Connectivity includes 2x conventional USB ports, an HDMI port, a USB-C port and a 3.5 mm audio jack. The DeX Pad will be available on 16th March 2018 and will cost 150 Euros. The accessory is compatible with the Galaxy S8, Galaxy S8+, and Galaxy Note8 as well.
Samsung DeX Pad Price & Availability
Price: 150 Euros (~Rs11,970)
Availability: 16th March 2018