Last year in June, Chinese smartphone brand Vivo showed off a prototype smartphone with on-screen fingerprint scanning technology. And then fast forward to January this year, Vivo unveiled the X20 Plus UD which is the world's first mass-produced smartphone with in-display fingerprint scanning. Well now, more than a month later, Vivo is talking about a new smartphone that we cannot wait to become a reality – the Vivo APEX FullView concept smartphone.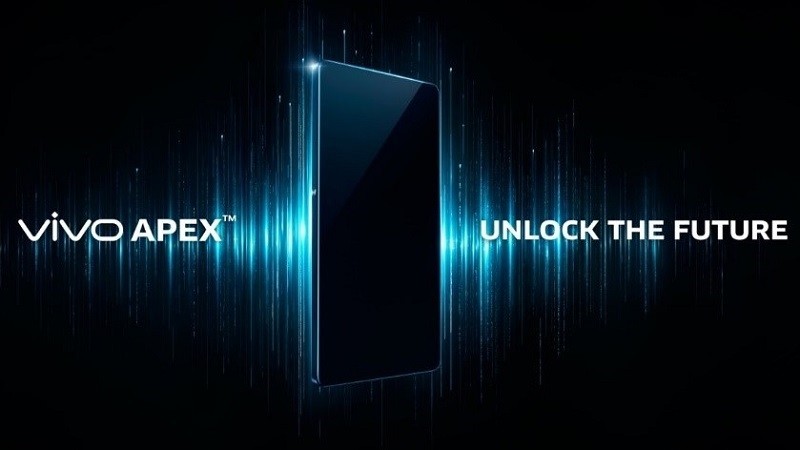 The Vivo APEX is a smartphone that you cannot buy right now. It's a concept smartphone and is still being developed. However, the details shared by Vivo about this smartphone make it nothing short of a gadget coming straight out of some Sci-Fi flick from Hollywood.
The X20 Plus UD that Vivo unveiled last month came with in-display fingerprint scanner, which means the phone has a fingerprint scanner under the display, and hence, you have to put your finger onto the display to unlock your smartphone. However, you had to put your finger on a specific area to unlock your smartphone. Well, that's not the case with Vivo APEX.
The Vivo APEX comes with Half-Screen In-Display Fingerprint Scanning Technology (damnnn, that's mouthful) which means users can put their fingers anywhere on the bottom-half of the screen to unlock the phone. That's awesome. Ain't it?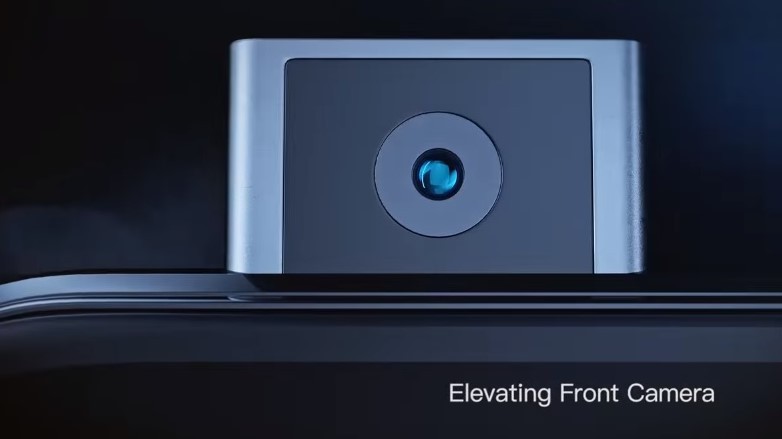 Well, that's not the only thing that's cool about the Vivo APEX. This smartphone also comes with an 8 MP elevating front camera. It will pop-up in 0.8 seconds from the top when you have to take a selfie or make a video call or just make sure that your strands of hair are at place, and, it will go back in once you are done.
That said, other stuff like the proximity sensor, ambient light sensor, and heck, even the earpiece will be hidden on the Vivo APEX. You know, because there are some species on Earth that don't embrace the notch.
Well, speaking about earpiece, and hence audio, the Vivo APEX will come with SoundCasting Technology that transforms the FullView Display into a speaker. Yes, you read that right. This technology will produce vibrations through the display to emit audio. Vivo says that this technology is not only power efficient, but it also eliminates the need of speakers which accumulate space on the front of the phone, making the bezels larger.
And, speaking about bezels, the ones on the Vivo APEX will be 1.8 mm thin on all three sides – top, left and right. Currently, the bottom bezel on the phone is 4.3 mm thin, but, Vivo wants to shrink that one down to 1.8 mm as well in order to achieve screen-to-body ratio of more than 98%.
Furthermore, Vivo also plans to free up internal space on the phone by using System in Package (SIP) technology so that it can cram in a larger battery into the phone while also having a cooling mechanism in place.
Commenting on this smartphone, Alex Feng, Senior Vice President of Vivo, said, "APEX™ is an iteration of our constant pursuit of setting new industry standards and to deliver the ultimate mobile experience. From breakthroughs in audio, photography to In-Display Fingerprint Scanning Technology, Vivo has remained committed to realizing our vision for future smartphones. What we showcase in this concept phone is only a fraction of our innovation pipeline. We will continue to explore all possibilities to bring the best possible experiences to our consumers".
Like we already said, this phone is currently a concept, and hence, we don't know when exactly will it be available in the market for purchase. So, until then, you are better off buying some other smartphones with bezel-less design.