While Samsung has been reported earlier for allegedly manipulating the benchmark scores, the company seems to be still continuing the practice. While earlier it was framed for allegedly overclocking the GPU of the Galaxy S4, this time it is the latest flagship Note 3.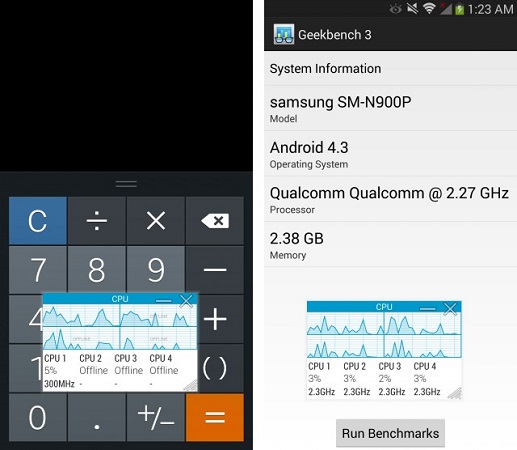 According to reports, the Samsung Galaxy Note 3 benchmarks have been allegedly boosted to make the device score higher when tested by benchmarking app. Hence when a benchmarking app is running, the system summons the Benchmark booster, which makes all the cores active simultaneously, thus increasing the overall power of the device.
The whole operation is stealthily carried out by a java package named DVFSHelper.java, which contains a listing of benchmarking apps, which when encountered would make all the cores active simultaneously, thus increasing output results by nearly 20 percent. This also shouldn't be a huge surprise considering that the other devices with the same configuration scored way lower than the Note 3 scores.