The Samsung Galaxy Note 3 Neo received many brickbats when it debuted for Rs. 40,900, (barely a couple of grands behind the Samsung Galaxy Note 3) around two months back. It seems like Samsung has realized its error in judgement and has finally offered a better deal – the company has shaved around Rs. 7,000 off the price tag of the Samsung Galaxy Note 3 Neo.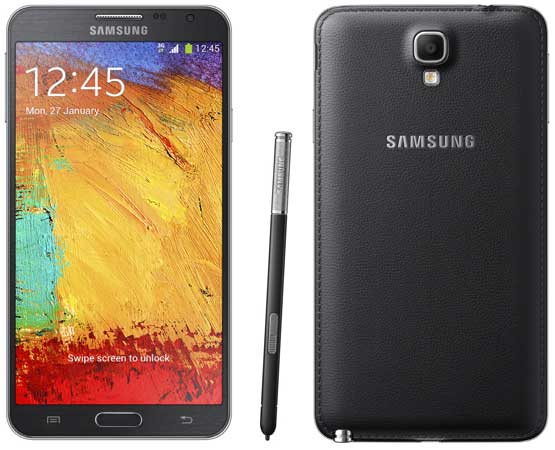 The Samsung Galaxy Note 3 Neo is known as the 'budget' version of the Samsung Galaxy Note 3 (something we disagree with, even now). In the terms of specs, it offers a 5.5-inch 720p display, a  hexa-core processor, 2 GB RAM, an 8-megapixel rear cam, 2 megapixel front cam and Android 4.3 – Jelly Bean OS.
How it differs from the Note 3 is that the Samsung Galaxy Note 3 offers a 5.7-inch full HD display, a 2.3-GHz Qualcomm Snapdragon 800 processor, 3 GB RAM and 13-megapixel camera.
While the Note 3 Neo definitely does not stand to as awesome as the Note 3, yet  it has tried to emulate the Note 3 in the best way possible with most software tweaks borrowed from the handset along with the S-Pen stylus and obviously the faux leather back.
At Rs. 33,990, it will still face severe competition from handsets such as the LG G2, which retails at around the same price for the 16 GB model.
We will be posting a full review of the handset soon. Stay tuned.
Samsung Galaxy Note 3 Neo Specs
5.5 inch display
1280 x 720 pixels resolution
Hexa-Core processor (Dual 1.7 GHz + Quad 1.3 GHz)
2GB RAM
16GB internal memory
8MP primary camera
2 MP front facing camera
Android 4.3 Jelly Bean with TouchWiz
3100 mAh battery