While we are still wondering what new features we would get to see in the upcoming Samsung flagship, analysts have started revealing predictions for the next Galaxy Note device.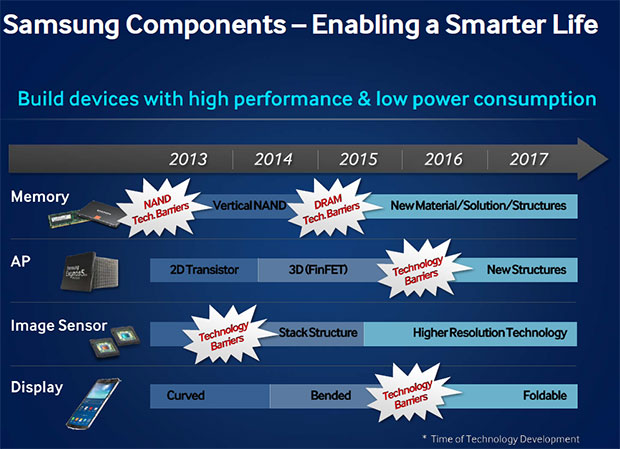 According to analysts, Samsung would unveil a new device this year that would have a bent display, more like the Galaxy Round. Interestingly, which is confirmed to be a part of the Galaxy series, is touted to be the Galaxy Note 4 and is expected to ship quite a few million units by the end of 2014. The company plans on investing around $1.9 billion for this particular device.
While the company's first device with a curved surface almost went unnoticed, mainly due to the pricing, experts believe that the company is still serious about the flexible display devices and has plans on a truly foldable display phone, which might be seen towards the end of 2015.
Speaking about the company's plans, Song Jong-ho, analyst with the Korean KDB Daewoo Securities, said, "Samsung's battery segment is still way behind compared to its progress in display technology. The bent device is the first step toward testing the market and gauging how it would react to its foldable smartphones that are to be unveiled in the second half of next year."