Now that we are expecting the new Android version to launch next week, manufacturers have decided to skip the incremental Android v4.2.2 update and instead directly jump to the new version.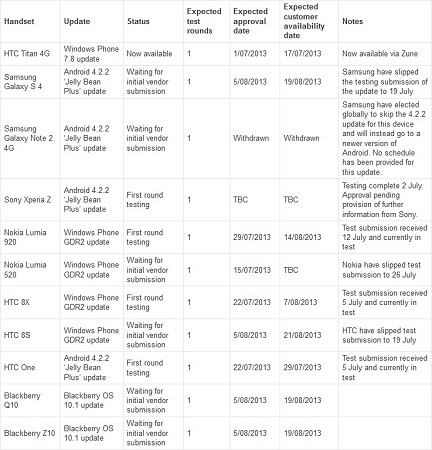 According to Australian service provider, Telestra, the Samsung Galaxy Note II would skip the Android v4.2.2 update and instead go to a "newer version of Android." This decision is said to be made by Samsung itself and would be reflected on all Note II devices worldwide.
Should this be true, we can expect many other major Samsung devices like the Galaxy S III to follow suit and jump directly to Android v4.3. Samsung would have to manage its updates considering the new Nexus flavoured Google Edition of the Galaxy S4. The company claims that the delay was caused due to time taken for testing and approval from carriers for the features in the TouchWiz UI.