Yesterday we shared with you that the picture of the Black Samsung Galaxy Note II turned out to be just a fan-made mockup and we might not see the phablet in Black anytime soon. But we also told you that Samsung might bring in the Galaxy Note II in other color options.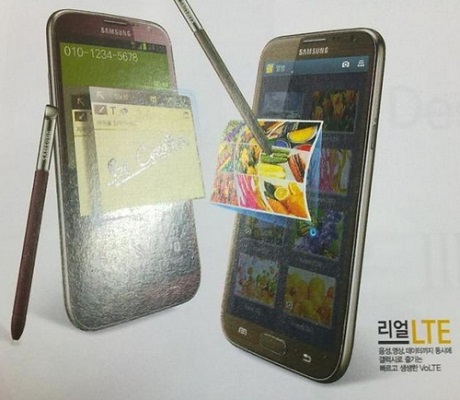 And an image has appeared online wherein the 5.5-inch Galaxy Note II has been spotted in two new color options in a magazine in Korea.
As you can see in the image above, the Samsung Galaxy Note II is pictured in two new colors, which are Ruby Wine and Amber Brown. It is also being rumored that the Galaxy Note II will also be launched in a third color option: Topaz Blue.
 
The Galaxy Note II is currently available in Titanium Gray and Marble White for prospective buyers and we expect Samsung to announce the new colors for the Galaxy Note II at the upcoming CES 2013 this month or MWC 2013 in February.

Which one did you like or are you still praying for the Black Galaxy Note II?