Thanks to the online retail store Flipkart, we have info that Samsung might just launch an upgraded version of the Galaxy Pop (Galaxy Mini) in India. The Galaxy Pop Plus S5570i will be a nice upgrade and should appeal the consumers who are looking for a budgeted Android smartphone.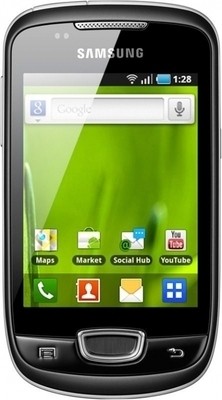 The upgrade will include a new processor, which will now clock at 832MHz, similar to the ones we saw in the Duos range that was announced this morning. The specs on Flipkart say Android 2.2, but we highly doubt that and are pretty sure that the smartphone will come with Gingerbread pre-installed.
Other features include a 3.14 inch capacitive touchscreen display with 320×240 resolution, 3MP camera, 164MB internal memory and a 1200 mAh battery. The price for the handset is Rs. 8,330 which seems pretty decent considering the features offered.
We'll keep you updated if Samsung makes an official announcement about the smartphone.