Samsung Galaxy S III spotted running Android 4.1.1 Jelly Bean [Video]
While only a few Android smartphones have been lucky to taste some Android 4.0 Ice Cream Sandwich love, now the focus has shifted towards the need for the upgrade to Android 4.1 Jelly Bean.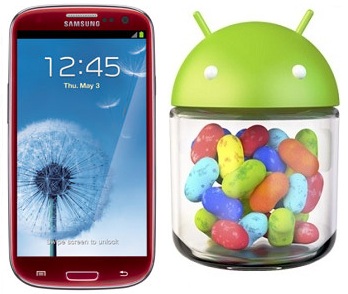 With no companies announcing any definite plans for the Jelly Bean upgrade for its smartphones, Samsung's hot selling Galaxy S III has been spotted on video running on Android 4.1.1 Jelly Bean.
The Galaxy S III in the video is allegedly running an official build of Android 4.1.1 Jelly Bean and if that is true, then it clearly shows us that Samsung has not ditched its TouchWiz UI.

There is not much change in the feel and look of the OS as it is almost similar to that of the Android 4.0 ICS but then it includes JB goodies like Google Now, Speed improvements and enhanced notifications to name a few.

As other rumours are suggesting, we could see Sammy release the upgrade for Galaxy S III devices by the end of the month (maybe at the August 29, Galaxy Note II launch event) or in early September starting with the international version.

Until then catch the Android 4.1.1 running S III in action in the video below.