With just a week remaining for the official launch of the fourth generation Samsung Galaxy S device, the amounts of leaks seems to be increasing rapidly. After the eye-scroll feature leaked yesterday, now we get to see today what seems to be the screen shots of the yet to announced Galaxy S IV.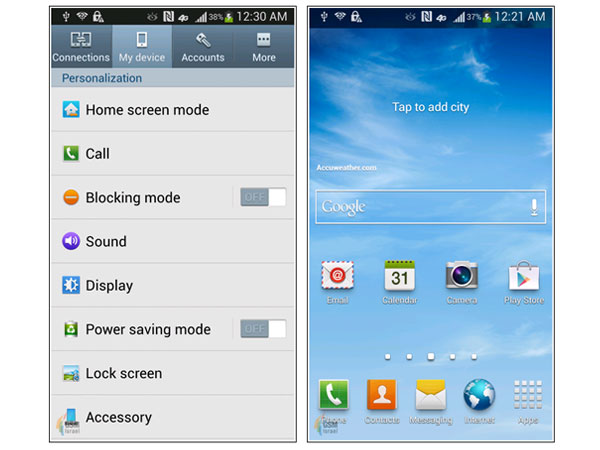 As per the the screenshots available, the main homescreen with the TouchWiz UI, settings and device information is seen. The alleged screenshots of the Galaxy S IV seem to readily confirm the earlier leaked specs of the device.
The screen shots reveal the earlier specs of 5-inch full HD display and a quad-core processor, which will apparently be clocked at around 1.8 GHz. Also a 13 megapixel camera can be expected. Some of the newest additions include smart rotation and smart scroll.
With just one week left for the launch we can still expect some more leaks in the next few days. The leaks would mostly confirm the earlier specs revealed. While Samsung still doesn't give any official details about the Galaxy S IV, we will have to rely on these sources.