Tata DoCoMo lets fans decide price of IDEOS handset
In a move to make the consumers an integral part of the decision making, Tata DoCoMo, has left it up to their Facebook fans to determine the price of their upcoming product.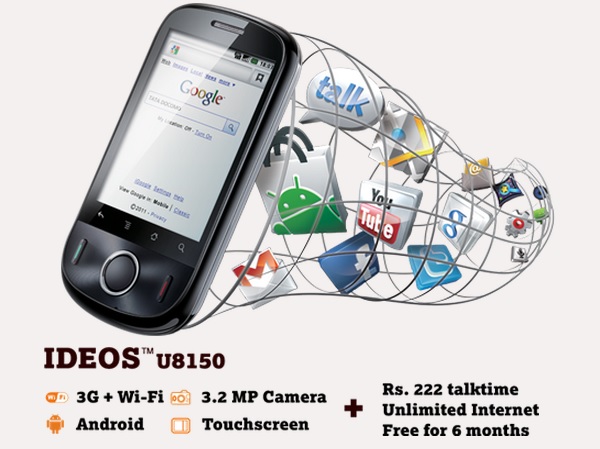 Tata DoCoMo, which is known to use social media effectively for marketing, launched its unique program, wherein the price of the upcoming IDEOS U8150 handset bundled with an attractive tariff plan with benefits worth Rs. 1500 would be decided by its 12-million strong Facebook community. The company has promised to launch the handset at the price agreed upon.
Accepting the invitation well, in less than 4 days hundreds of people from all over the country have already sent in their bids of what they believe should be the right price of the IDEOS U8150 handset. The current price as decided by the fans on the contest page 'We'll let you decide' is Rs. 4453.
The Android based handset would have a 3.2 megapixel camera with Wi-Fi capabilities. Besides this, Tata DoCoMo has bundled unlimited internet + Rs. 222 talk-time, free for 6 months for the handset.
If you too are a Tata DoCoMo and would like to participate in the contest visit http://on.fb.me/Z5lP0N the contest closes on March 10.