South Korean tech giant Samsung is said to launch the Galaxy Note9 in August, and we have already heard quite a few things about it. However, the Internet is also being poured over with information about the Galaxy S10 which will be launched next year. With Galaxy S10, Samsung will celebrate 10-year anniversary of its flagship S series, so there's naturally a lot of excitement circling around the S10. The S10 will succeed the S9 that was launched back in February this year, however, it's said to ditch a feature that was found on S9 as well as last year's S8 – Iris Scanning.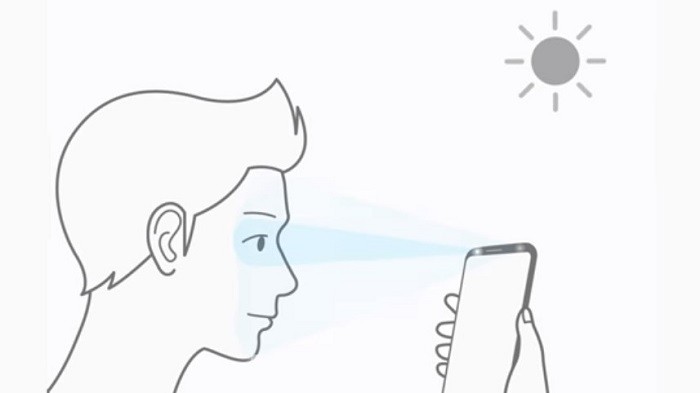 According to a report by South Korean publication The Bell, Samsung will be ditching the Iris Scanning tech on the Galaxy S10 in favor of in-display fingerprint scanner which is quite popular right now. Samsung was going to implement in-display fingerprint scanning on the upcoming Galaxy Note9 as well, but it reportedly dropped the plans due to time constraints.
Well, if the Galaxy S10 does indeed comes with in-display fingerprint scanner, then it will be the first Samsung smartphone to feature this technology. Having said that, in addition to in-display fingerprint scanner, Samsung is also said to implement 3D face scanning on the Galaxy S10.
Now we have seen smartphones like Apple's iPhone X, OPPO's Find X and Xiaomi's Mi 8 coming with similar tech, so implementing 3D face scanning on Galaxy S10 only makes sense – especially considering the fact that Galaxy S10 will mark the 10-year anniversary of the flagship Galaxy S series.
The report also states that Samsung is working with Israel-based Mantis Vision on 3D face-scanning module, and, the South Korean tech giant has also ordered sample parts for the module from all the component suppliers. However, Samsung didn't place any orders for iris scanning modules.
Well, iris scanning has been around on Samsung smartphones since 2016. It was first introduced on the ill-fated Galaxy Note7, and then it trickled down to Galaxy S8/S8+, Galaxy Note8 as well as the S9/S9+. Iris scanning is now almost two years old, which means Samsung may not want to go for it on the S10 and would want to introduce something "innovative".
Samsung's flagships also featured Intelligent Scan which is a combination of Iris Scanning and Face Recognition. That said, according to the report, apart from coming up with something innovative, other reasons for ditching iris scanning on the Galaxy S10 are cost and weight factors.
Lastly, The Bell's report also says that the Galaxy S10 will come in two screen sizes – 5.8-inch and 6.3-inch – with the larger variant called the Galaxy S10+.