After Samsung officially launched the Galaxy S4 Mini and the Galaxy S4 Active, the only device from the series remaining unknown is the camera phone – Galaxy S4 Zoom. While till now there was no info about this device, we finally got an image of the device.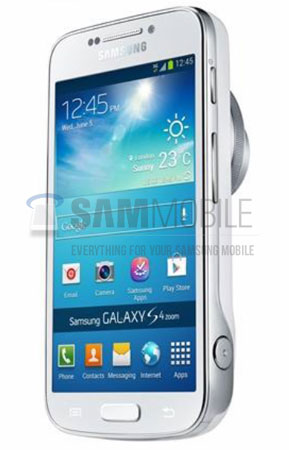 The image of the alleged Samsung Galaxy S4 Zoom which is seen in the pictures looks like a mash up of the Galaxy S4 Mini and the Galaxy Camera. The camera phone is said to have a massive 16 MP rear camera with 10X optical zoom along with a dedicated camera shutter button.
Other than that, the Samsung Galaxy S4 Zoom has a 4.3 inch AMOLED display with a 960 x 540 pixel resolution. The device is supposed to be powered by a 1.6 GHz dual core processor. The camera phone is expected to be launched at Samsung's Premiere event on June 20.