Samsung Galaxy S5 may feature 2560 x 1440 pixels super AMOLED display
With rumours making rounds that Samsung would launch the Samsung Galaxy S5 early next year to cover up the disappointing sales of the Galaxy S4. The company now has revealed some of the features that would be spotted in its high end devices of 2014.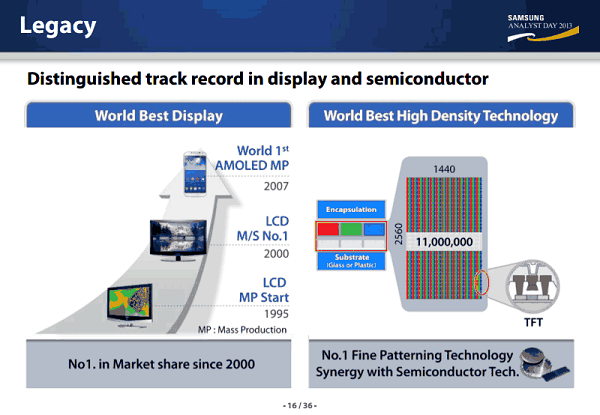 According to presentation made by Samsung Display's CEO Kinam Kim, the company is expected touch display density of 560 ppi with Super AMOLED displays for the smartphones. That means we can expect devices with screen sizes of 5.3 inches sporting a resolution of 2560 x 1440 pixels. The company also plans on making displays with plastic substrate like that seen in the Galaxy Round.
Samsung is also having some interesting plans for its flexible smartphones. The company plans include bendable, foldable, and even stretchable displays on future smartphones. With the competition in the smartphone market becoming very steep and analysts claiming that the market has reached saturation point for high end devices, it is interesting to see how the company plans on maintaining its hold over the industry.