We have had several Galaxy S5 mini leaks, we've come to know its specs through various sources and we even came across a picture of it. Today, we have alleged pictures of the device along with new specifications.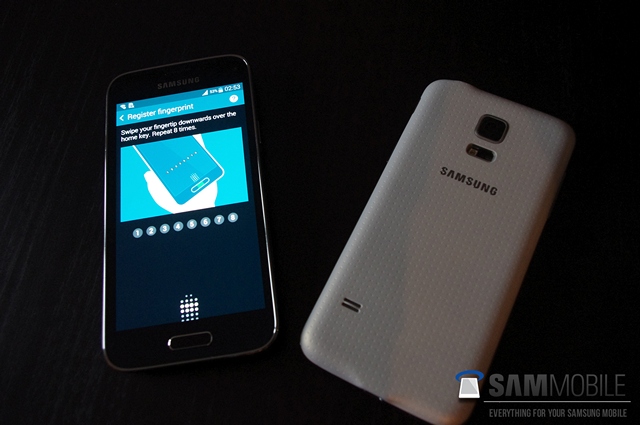 The supposed Galaxy S5 mini in the leaked pictures looks a lot like the Galaxy S5 with few minor differences. There's the same back with the dotted pattern design, the heart rate monitor below the camera, the same rubber padding is present underneath the back panel as well. The picture also shows the fingerprint scanner in action.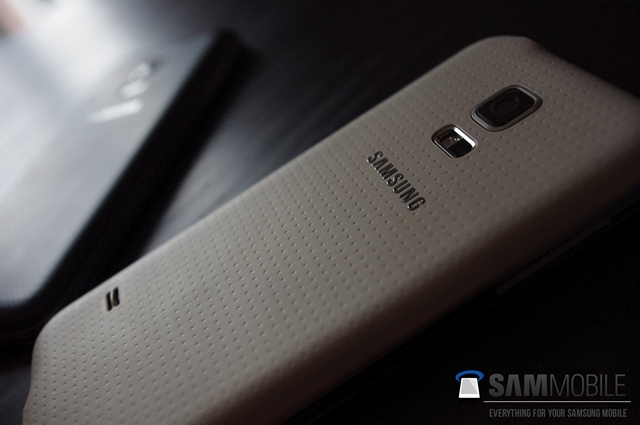 The difference lies in the fact that the dotted pattern stretches to the sides more than what we've seen on the Galaxy S5. The smaller battery also confirms that this indeed in the S5 mini. The top does not features a cover on the microUSB port, which suggests the device won't be water and dust resistant.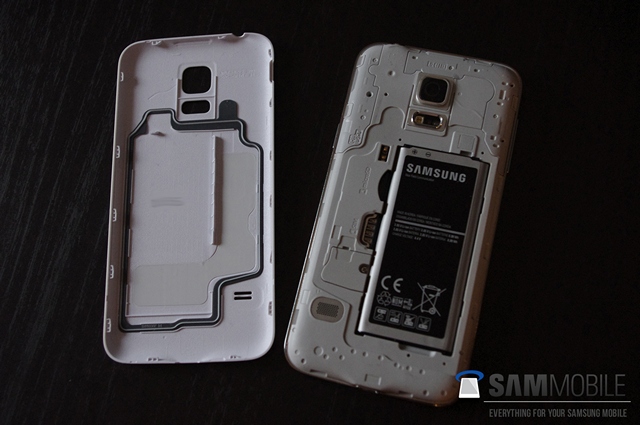 The source also reveals the specifications, which are different from what we've heard till now. According to the source, the Galaxy S5 mini will be powered by a new Exynos 3 Quad (Exynos 3470) chipset with a quad-core 1.4 GHz processor with Mali-400 MP4 GPU and not the Snapdragon 400. The device will also come with 1.5 GB RAM. Rest of the specs are the same we've known all this while, a 4.5-inch 720p display, 8 MP rear camera, 2.1 MP front facing camera, 16 GB internal storage with microSD expansion.
We can expect the Galaxy S5 mini to go official soon, as the other Galaxy S5 variants have already been unveiled. The K Zoom aka the S5 Zoom was unveiled last month while the Galaxy S5 Active was launched yesterday. The Galaxy S5 mini seems like a great mid-range device but ultimately, everything depends on the price it is launched at.