The next Samsung flagship is supposed to be coming at either MWC or a stand alone event in March but either ways, we can't wait to know more about the Galaxy S6. Well, South Korean case maker Spigen has unveiled its Galaxy S6 cases. The case maker has listed its cases on Amazon, which gives us a look at the Galaxy S6 in a Spigen case.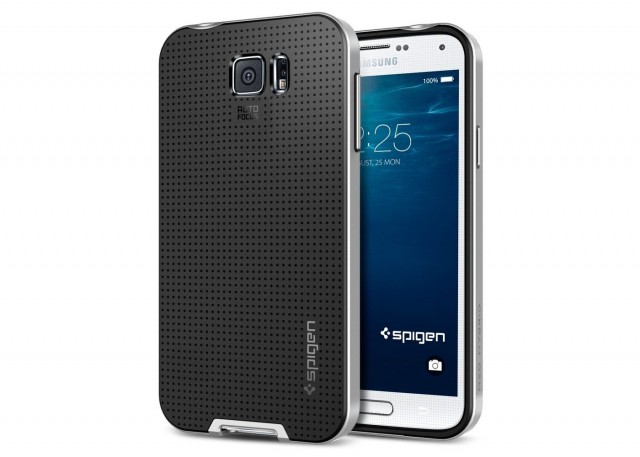 Since, the device is packed in a case, not everything is revealed but we can notice that rumors were true when they said the camera flash and the heart rate monitor will be on the right of the camera lens. We can also see that Samsung will still be using the hardware home button, which I am not really fond of.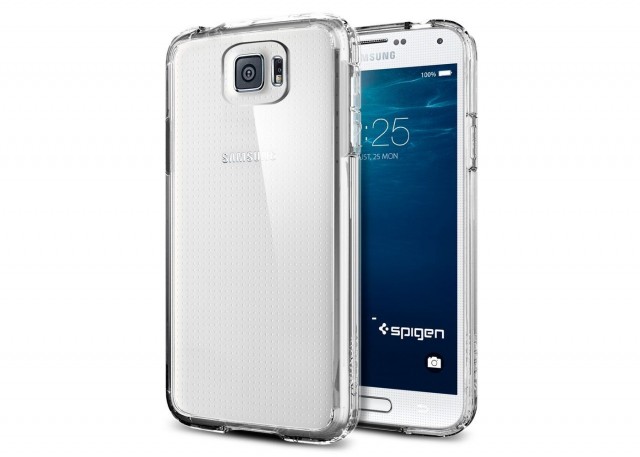 The pictures suggest that the Galaxy S6 will have the same back with the dotted patterns as the Galaxy S5 but reportedly, that's going to change in the final Galaxy S6 design. The Galaxy S6 is said to be coming with a metal unibody design a la the Galaxy A series. Spigen has revealed various flagship devices in the past, so what we're seeing here might very well be the Galaxy S6.
Along with the Samsung Galaxy S6, we also expect the South Korean giant to launch the Galaxy S Edge, which is said to be coming with curved displays on both the edges. The devices will pack Quad HD displays and will be powered by the Octa-core Exynos 7420 chipset with a Snapdragon 810 variant highly unlikely. Well, we certainly can't wait to know more.