The Samsung Galaxy S7 and S7 Edge were unveiled earlier this week in Barcelona during MWC. Now, according to a leaked slide, the Galaxy S7 and S7 Edge will get carrier locked to the first SIM inserted in them.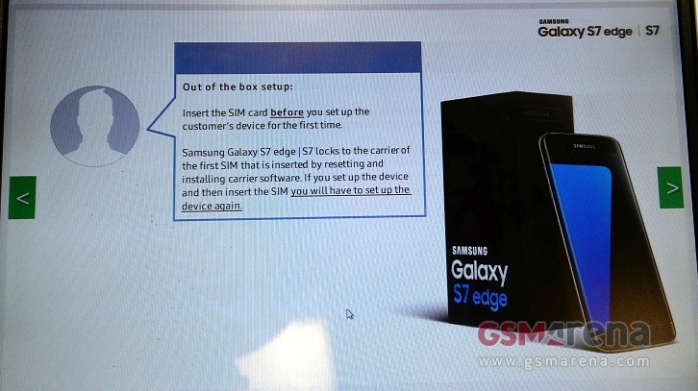 The Samsung Galaxy S7 and S7 Edge will lock to the carrier of the first SIM which is inserted in it, but, the devices will have to be reset and the carrier software will have to be installed in order to get a lock on the carrier. Just in case if you set up the device and re-insert the SIM (the same SIM or from a different carrier), you will have to carry out the procedure again. You can still unlock the phone later on with the unlock code.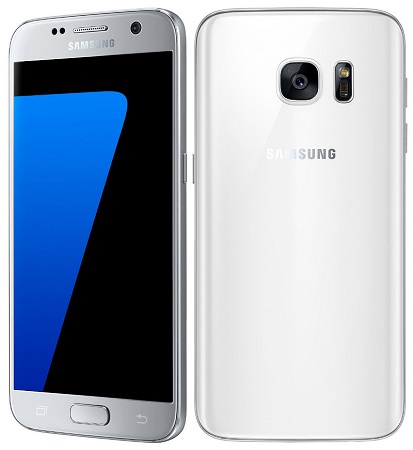 What this means is that there won't be different models for different carriers which in turn means that the users will receive updates faster than before as the devices will remain same and carriers won't have to modify the update to suit their model.
Samsung Galaxy S7 specifications:
CPU: 2.5 GHz Snapdragon 820 quad-core processor
RAM: 4 GB
GPU: Adreno 530
Operating System: Android 6.0 Marshmallow
Display: 5.1-inch display having resolution of 2560 x 1440 pixels
Rear Camera: 12 MP with flash
Front Camera: 5 MP
Internal Storage: 32 GB
Battery: 3000 mAh battery
Samsung Galaxy S7 Edge specifications:
CPU: 2.5 GHz Snapdragon 820 quad-core processor
RAM: 4 GB
GPU: Adreno 530
Operating System: Android 6.0 Marshmallow
Display: 5.5-inch display having resolution of 2560 x 1440 pixels
Rear Camera: 12 MP with flash
Front Camera: 5 MP
Internal Storage: 32 GB
Battery: 3600 mAh battery