Samsung Galaxy S7 and Galaxy S7 Plus leaked cases show off the unreleased smartphones. There are many rumors out there that show you a lot of concept designs for the Samsung Galaxy S7 and S7 Plus, however, a bunch of cases costing less than $2 revealed the design of the unreleased Samsung Galaxy S7 and Galaxy S7 Plus.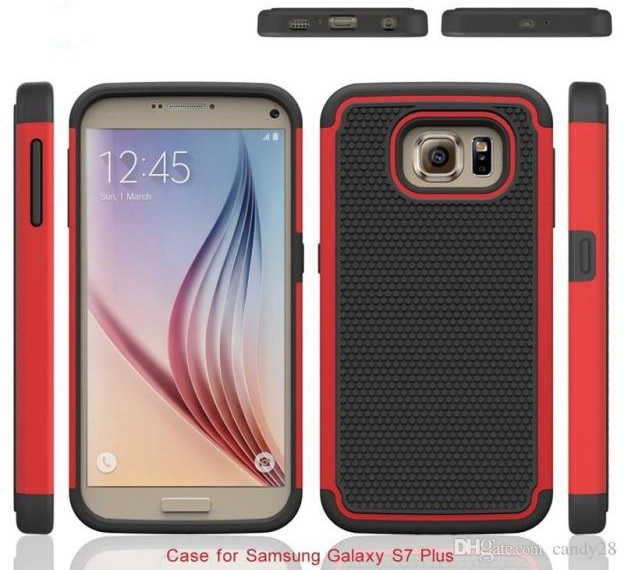 An online electronics wholesaler website, DHGate.com, listed cover accessories that are designed for Samsung's upcoming Galaxy S7 and S7 Plus, which is expected to be launching in the Q1 2016. The case allegedly shows off a smartphone which may be the Samsung's unreleased Galaxy S7. Sadly, almost majority of the design part is concealed by a thick protective cover, still a few details can be easily seen in the images.
There is a significant change in the home button which seems to be molded into a rectangle-shaped having sharper edges. The earlier leaks show the same details though it is not totally convincing since the final design can be somewhat different, however, it might be an indication of what to expect.
On the other hand, the rear camera and its flash module haven't much changed yet kept the same from the Galaxy S6. While there isn't any information mentioned about the screen sizes, but rumors may give you a hint of a 5.2-inch and a 5.7-inch display. Most notably, a USB Type-C port lacks at the bottom and instead a the Micro USB port is given.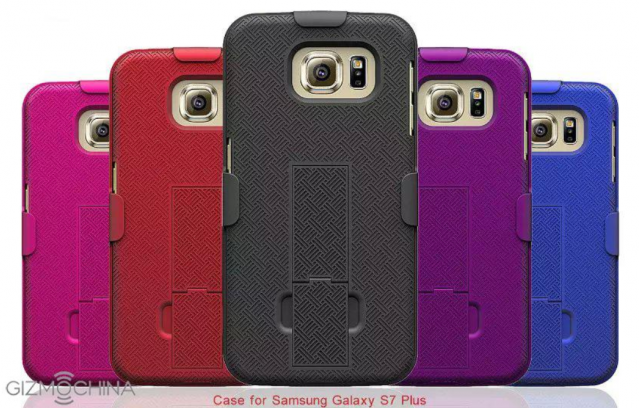 It is expected that the Galaxy S7 may be launching in two different variants that will be using a Qualcomm SoC (Snapdragon 820) and their own Exynos SoC. Interestingly, a curved edge display will be featured in both their variants just like the Galaxy S6 edge. In addition to that, both the smartphone variants may launch simultaneously next year.
With that being said, it's important to know that a the dummy unit covered under a case does not reveal all the design as it's a rough indication. If you think you have spotted more details of the Samsung Galaxy S7 and Galaxy S7 Plus, share it under the comments.