Samsung unveiled the much awaited flagships of the year two days ago – the Galaxy S8 and Galaxy S8+. Both these flagships will be available from April 21 for purchase in the US, however, there will be two more variants of both these flagships, and, they are called Microsoft Edition.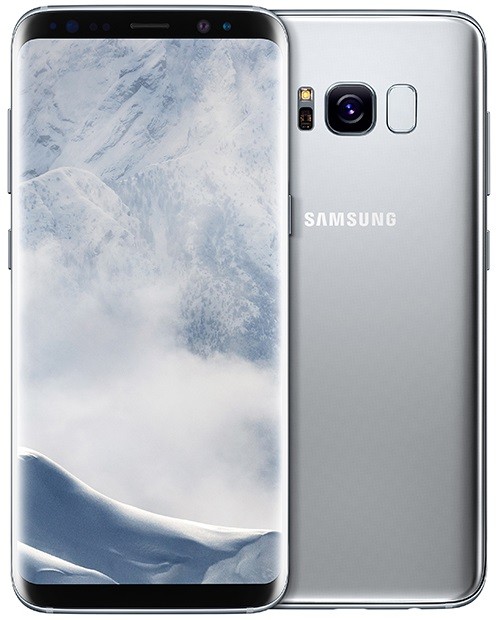 Yes, you read that right, there's a Microsoft Edition of the Galaxy S8 and Galaxy S8+ that customers can buy. The hardware under the hood will be the same that is found on the regular variants of the Galaxy S8 and S8+, however, the Microsoft Edition of this Galaxy S8 duo will come with Microsoft apps like Office, OneDrive, Cortana, Outlook and more.
This Microsoft Edition will be sold through Microsoft stores, and, once you have purchased it, the store employees will connect your Galaxy S8 or S8+ Microsoft Edition to their Wi-Fi after which the device will receive Microsoft customizations which will include the aforementioned apps.
"A Microsoft customization is applied to the Samsung Galaxy S8 and Galaxy S8+ Microsoft Edition when the devices are unboxed and connected to Wi-Fi. This customization ensures customers a best-in-class productivity experience with Microsoft applications such as Office, OneDrive, Cortana, Outlook and more." said Microsoft.
"The new device customization is an example of bringing together Microsoft applications on more devices so customers can work, play and connect from their pockets." Microsoft further added.
Well, we are not sure as to what purpose would the Microsoft Edition serve. Samsung smartphones already come pre-installed with apps like Skype and OneDrive. If Microsoft wanted their apps on the Galaxy S8 and S8+, they could have just pre-installed them on the S8 duo like they do with Skype and OneDrive. Besides, if a user really wants a Microsoft app on his S8 or S8+, he can always download it from the Play Store.
Having said that, what's more interesting is the fact that the Galaxy S8 and S8+ Microsoft Edition will have three digital assistants – Samsung's Bixby, Google's Assistant and Microsoft's Cortana. Well, the users will either be confused as to which one they should go with, or, they will be happy to have three options to choose from.
The Samsung Galaxy S8 and S8+ Microsoft Edition will be available for purchase from April 21 in the US from Microsoft Stores. There's no information if and when the Microsoft Edition will be availed in other markets.