South Korean tech giant Samsung announced the Galaxy S9 and Galaxy S9+ flagships last month at Mobile World Congress (MWC) 2018 in Barcelona, Spain. The Galaxy S9 base model is priced at $739 in the US whereas the larger Galaxy S9+ costs $839. Well needless to say, this is the price that you have to pay to buy the phone. But, have you ever wondered how much it actually costs to build these phones? Well, thanks to a recent analysis by the folks over at TechInsights, we now how much the Samsung Galaxy S9+ costs to build. At least we now have an estimated value of the cost.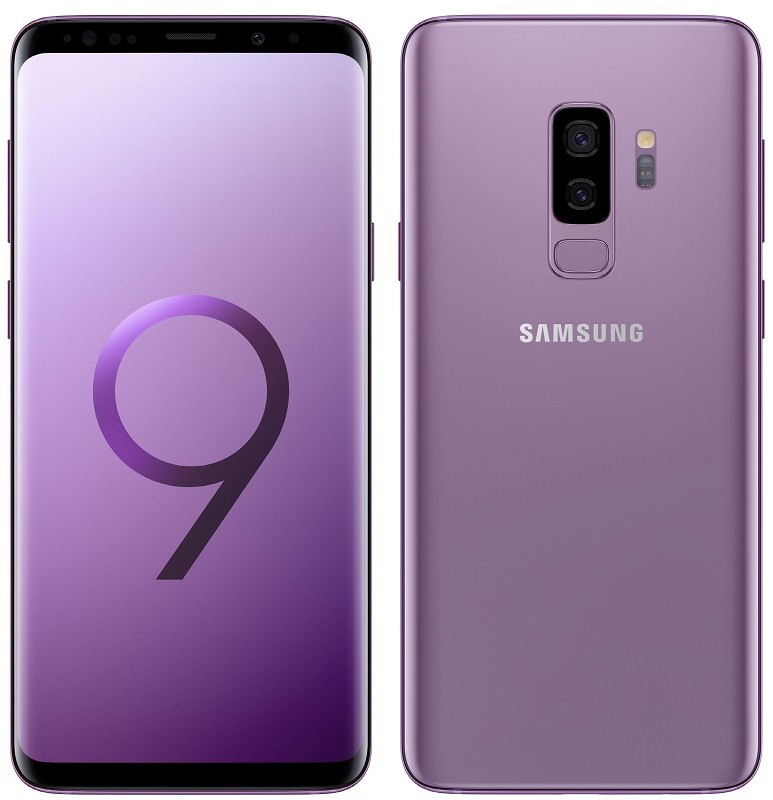 How much does it cost to build the Samsung Galaxy S9+?
The build cost of the Samsung Galaxy S8+ that was launched last year was $343. However, according to a teardown by TechInsights, the build cost of this year's Galaxy S9+ is $379 which is $36 more than how much it costed Samsung last year to build the S8+. Well, that's a difference of $460 between how much it costs Samsung to build the Galaxy S9+ and the price at which it sells the phone, which means Samsung has a gross profit of around 55% on the device if we only consider build cost.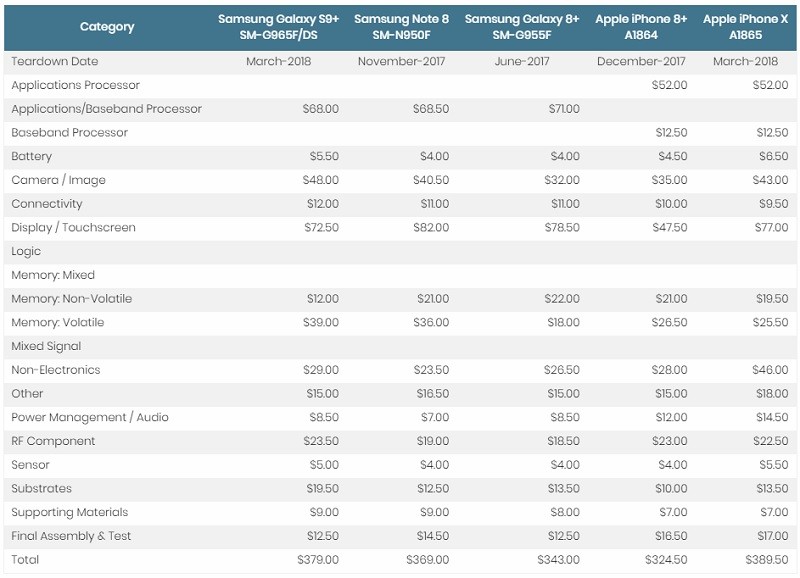 However, it's worth mentioning that the analysis done by TechInsights only takes into account the cost of different components used in the Galaxy S9+ and doesn't take into account other costs related to research and development, marketing, PR and much more.
Having said that, the costliest component used in the Galaxy S9+ costs $72.50, and, it's none other than that gorgeous 6.2-inch Quad-HD+ Super AMOLED Infinity Display which is the best in market right now. Moving on, the second most costliest component in the S9+ is the Exynos 9810 chip priced at $68. This is followed by the camera module that costs $48 and then the 6 GB of LPDDR4X RAM that costs $39. You can take a look at the image above for a detailed breakdown of the price of all the components.
With that being said, it's also worth noting that the build cost of $379 of the Galaxy S9+ that we are looking at right now is based on the teardown from this month, and hence, the build cost is subject to change in the future if the price of any of the components used in the phone changes.
Well, if you own the Samsung Galaxy S9+, you now know how much extra have you paid on the manufacturing cost to get this latest flagship.