We are less than a week away from the unveiling of Samsung's latest and greatest flagship smartphones of 2018 – the Galaxy S9 and Galaxy S9+. And, just ahead of the launch, the larger of these two smartphones – the Galaxy S9+ – has popped up on a popular benchmarking website showing off its raw power.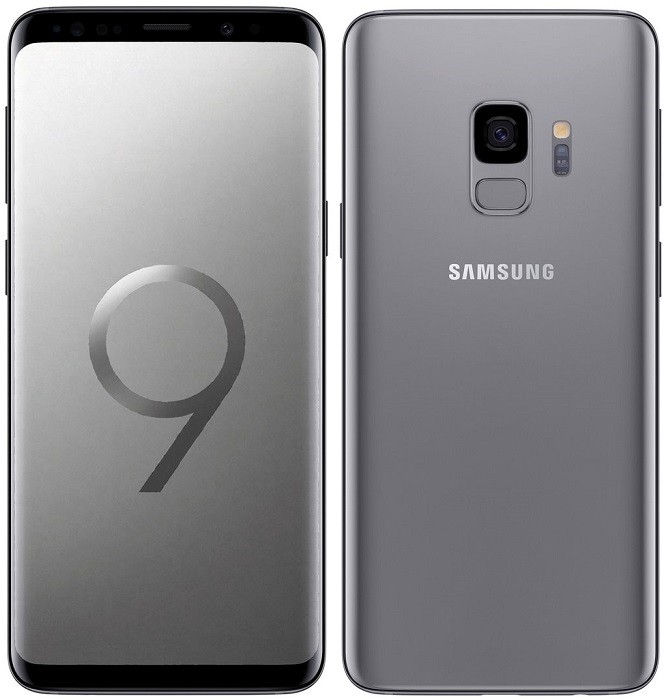 The Samsung Galaxy S9+ with model number SM-G965F has appeared on Geekbench. According to the Geekbench listing, the Galaxy S9+ is powered by Samsung's Exynos 9810 SoC which is paired with 6 GB RAM. The listing also reveals that the phone is running Android 8.0 Oreo.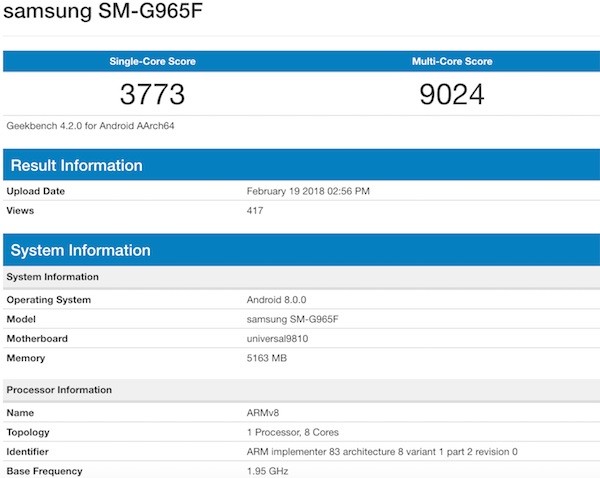 Well, we have heard about those specifications before, and that's not something new. However, what's worth noting here is the phone's score in Geekbench tests. This Exynos-powered S9+ scored a whopping 3773 and 9024 points in Geekbench's single and multi-core tests respectively.
In comparison, the Galaxy S9+ (SM-G965U1) that appeared with Qualcomm's Snapdragon 845 chip last December on Geekbench scored 2422 and 8351 points in single and multi-core tests respectively. Well, this clearly shows how much more optimized is the S9+ which is powered by Samsung's Exynos 9810 chip. But hey, you shouldn't be surprised with that.
Having said that, both the Samsung Galaxy S9 and S9+ will have a design that's not too different from last year's S8 and S8+. However, the biggest and the most welcomed change this year is relocation of the fingerprint scanner. Last year, the fingerprint scanner was placed awkwardly right next to the camera at the back. But this year, Samsung has rectified that mistake and has now placed the fingerprint scanner below the camera module.
These smartphones won't differ much from each other in terms of specifications as well, however, like last year, they will come with different screen size and battery capacity.
There isn't much left to know about either of these smartphones as a recent leak revealed everything one would want to know. However, we are expecting Samsung to still have something up their sleeve to show off next week that's not being leaked yet.