In surprising news for today, Samsung has against all expectations, cleared out its stock of Gear Fit smartwatches. It seems like the Gear Fit is doing pretty well, despite initial conjectures about Samsung's second innings with smartwatches. A Korean newspaper has claimed these figures and has further stated that Samsung has had to increase production to meet 'unexpected' demand.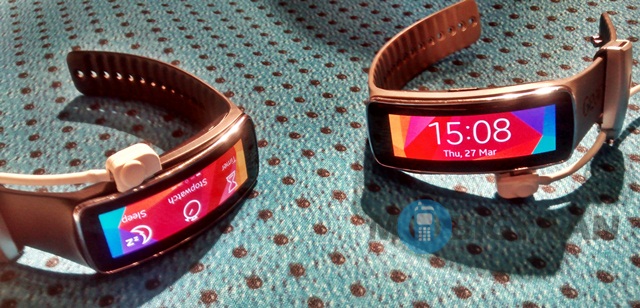 As far as smartwatches go, Gear Fit is actually a good one, even if it might not be a looker. I had a hands-on experience with it and it would suffice to say that it lives up to its utility. At around Rs. 15,000 it doesn't seem too expensive for what it provides (assuming that if you can shell out Rs. 45K plus for an S5, Gear Fit shouldn't be too big an investment). What I would really need to make it believable though is an official, detailed statement from Samsung because I doubt that these might just be the amount of Gear Fit smartwatches shipped and not sold.
That being said, the fact stands true that Samsung is so big that it makes all the other companies in the smartphone space seem like quaint start-ups, and with such a big presence comes mass following. There might just be so many Samsung enthusiasts that they might make these figures come true, although nothing can be ascertained until Samsung comes out with its official Q1 2014 sales figures, which should be soon enough.