Samsung unveiled its range of wearables alongside the Samsung Galaxy S5 yesterday. We were at the press event and were particularly charmed by Samsung Gear Fit, which retails at a competitive price point of Rs. 15,900. It also happens to be world's first curved screen smartwatch. We had some some hands on time with Samsung Gear Fit and have formed our first opinions about it. Check out the hands on images of the device with little snippets of our opinions.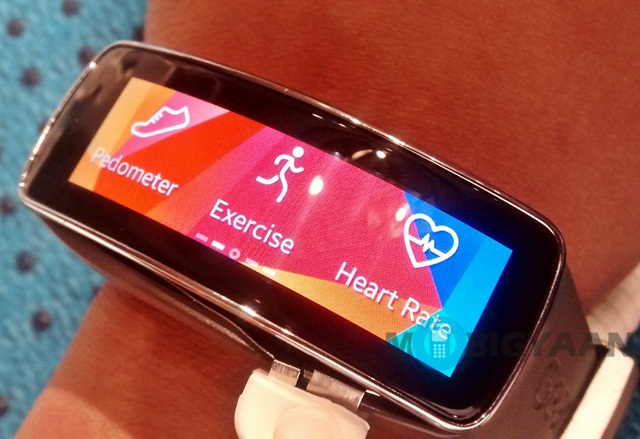 Samsung Gear Fit Specs
1.84-inch  Curved Super AMOLED display
432 x 128p resolution
Heart rate monitor, infrared
IP67 certification: water and dust proof
210 mAh battery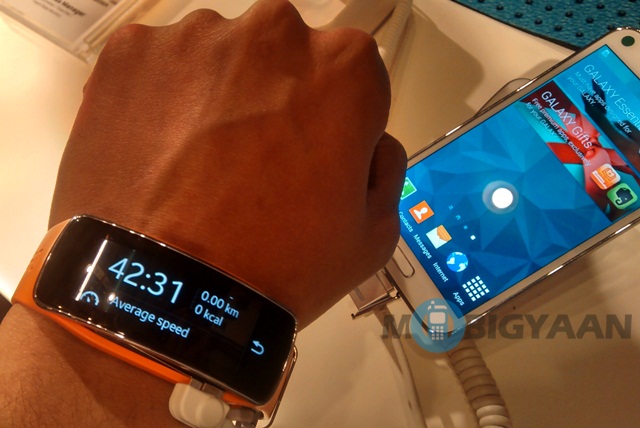 You will be surprised to know that the Gear Fit, despite its name, offers no extra fitness functions in comparison to the Samsung Gear 2. But, what it offers differently though is a curved screen that makes your wrist look cool.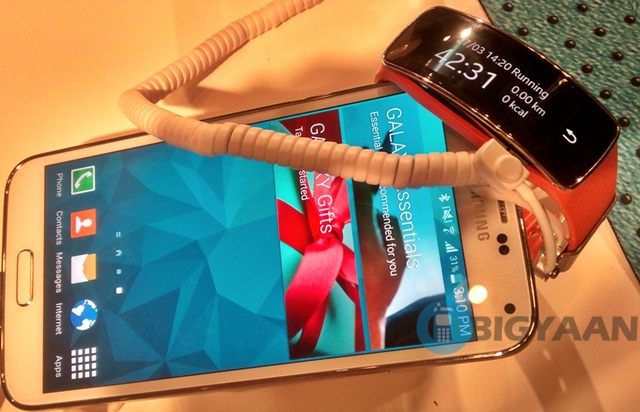 The Gear Fit offers a pedometer, a heart rate monitor and an exercise monitor. It pairs via Bluetooth and the Samsung Gear Fit app. Samsung has made it compatible with 17 Galaxy devices, unlike the Samsung Galaxy Gear, which was only compatible to the Samsung Galaxy Note 3.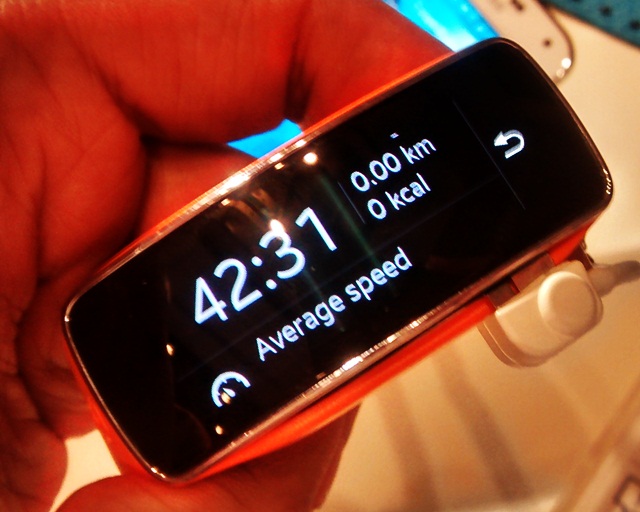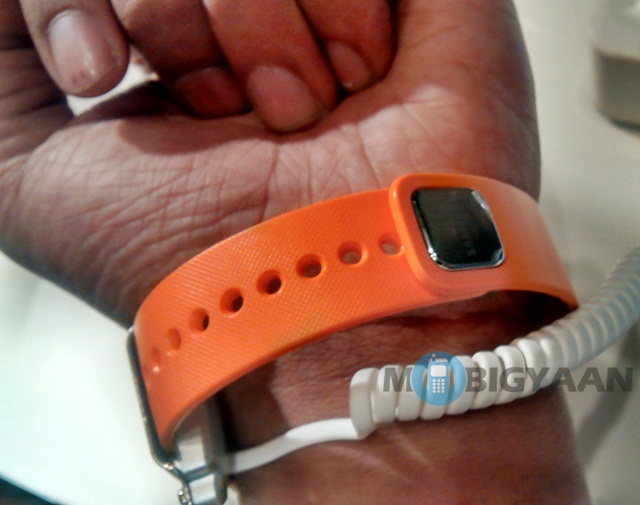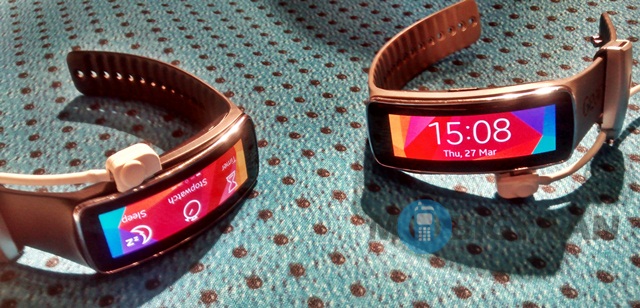 Just like the Samsung Galaxy S5, the Samsung Gear Fit comes in a range of colors, which definitely gives it an edge over the Gear 2 and Gear 2 Neo, which come just in black. The strap is detachable too, so you can actually switch between colors as per your convenience. As far as pairing with the smartphone goes, it was fairy easy to do so.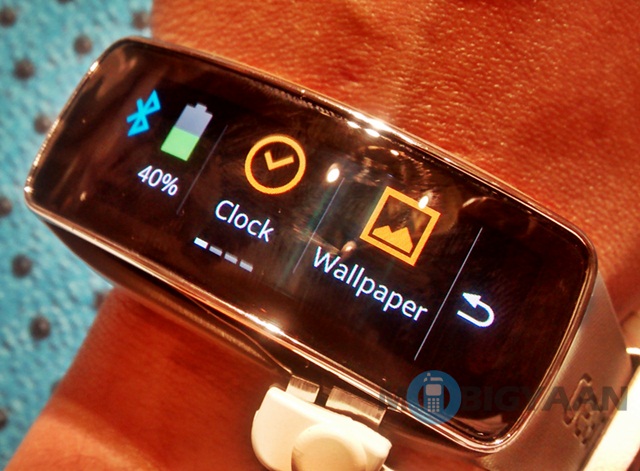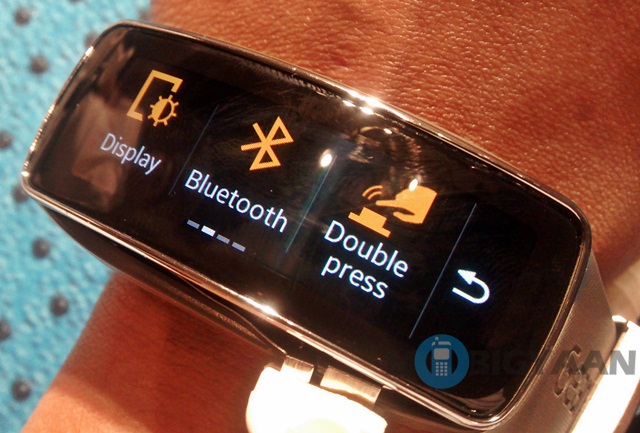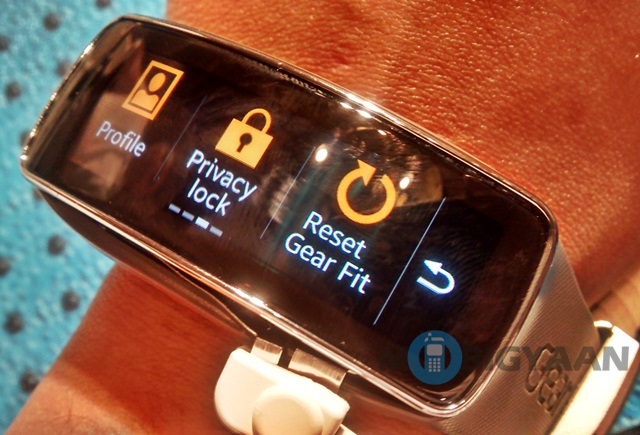 The Samsung Gear Fit is easy to pair and simple to operate. We recently learnt that it doesn't run on Tizen or Android, but rather a  Real-Time Operating System (RTOS).
The Gear Fit is basically aimed at measuring fitness metrics. In fact, many of them were easier to access on the curved screen Samsung Gear Fit, rather than the straight-faced Gear 2 and Gear 2 Neo.
We actually found the Samsung Galaxy Gear Fit the most value for money device amongst all launched at the event, including the Samsung Galaxy S5.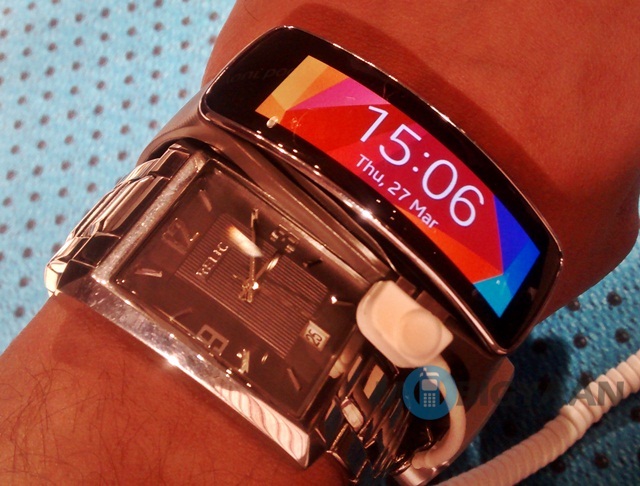 Compared to a normal watch, the Samsung Gear Fit looks and feels way cooler. Will you  consider making it your gym buddy?