Samsung announced the Galaxy Gear successor, the Gear 2 last month at MWC and it was quite a surprise since it was powered by Tizen. The South Korean giant also announced the Gear 2 Neo smartwatch and the fitness tracking wearable, the Gear Fit. Today, at an event here in India, Samsung has launched the Gear 2, Gear 2 Neo and Gear Fit along with the Galaxy S5.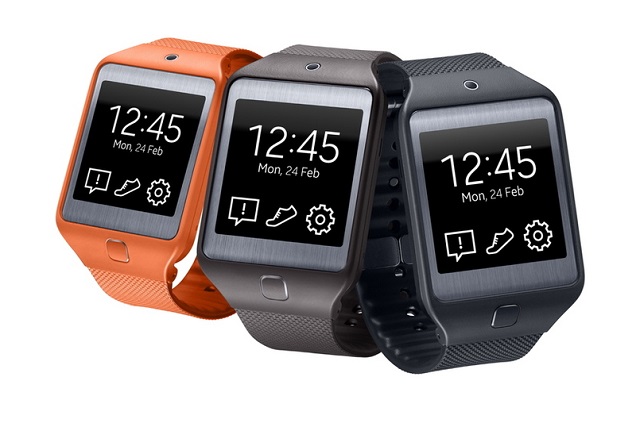 Samsung Gear 2 features the same 1.63-inch Super AMOLED display of 320×320 resolution but the processor has been upgraded to 1GHz dual-core, from the 800MHz dual-core processor in the Galaxy Gear. There's 512 MB of RAM, 4GB internal storage, a 2 MP autofocus camera capable of recording 720p video. The Gear 2 also features health related sensors such as a heart rate monitor. There are other features such as an infrared port, which lets users control their home appliances.
The smartwatch features a 300 mAh battery to keep things running. There's IP67 certification, meaning water and dust resistance. The Gear 2 runs on a Tizen build, specially developed for wearable devices.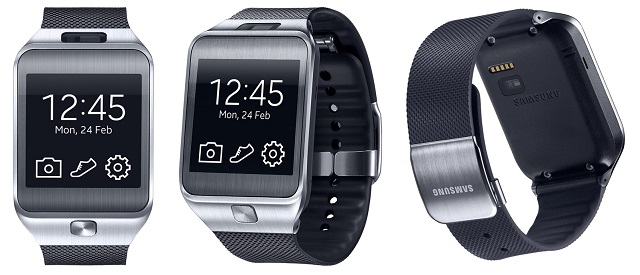 The Gear 2 and Gear 2 Neo are almost the same device but for the fact that Gear 2 Neo does not feature the 2 MP camera and is a tad lighter than the Gear 2.
The fitness tracking wearable, Gear Fit lets you monitor your health tracking activities along with bringing you notifications. The Samsung Galaxy Gear Fit comes with a 1.84-inch curved (432x128p) Super AMOLED display. there are health related sensor such as a pedometer,  exercise and heart Rate monitor, gyro sensor and Sleep, Stopwatch, Timer functions.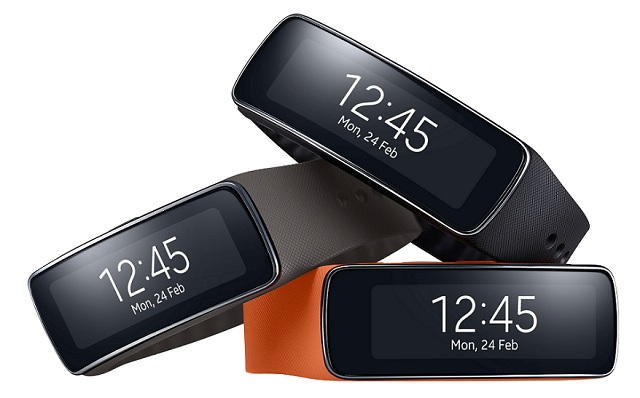 It is dust and water resistant IP67 certified, comes with Bluetooth 4.0 and 210 mAH battery. The Samsung Gear Fit is the world's first curved screen smartwatch and will be compatible with the Samsung Galaxy S5. The device is not powered by Tizen or Android but RTOS.
The Samsung Gear 2 and Gear 2 Neo has been priced at Rs. 21,900 and Rs. 15,900 respectively, while the Gear Fit has been priced at Rs. 15,900.
The Galaxy Gear received a lot of flak when it first came to market for its insane pricing. Tell us what you think of the Gear 2 and Gear 2 Neo price? Also tell us if the Gear fit interests you or not?
Samsung Gear 2 and Gear 2 Neo Specs
1.63 inch Super AMOLED display
320 x 320 resolution
1GHz dual-core processor
512MB RAM
4GB internal storage
2MP AF camera (not on the Gear 2 Neo)
Heart rate monitor, infrared
IP67 certification: water and dust resistance
Tizen OS
300 mAh battery
Samsung Gear Fit Specs
1.84-inch  Curved Super AMOLED display
432 x 128p resolution
Heart rate monitor, infrared
IP67 certification: water and dust proof
210 mAh battery