Samsung has just announced that its security platform KNOX 2.0 is available globally for its flagship Galaxy S5. Samsung announced KNOX 2.0 at MWC and it is now available for the Galaxy S5.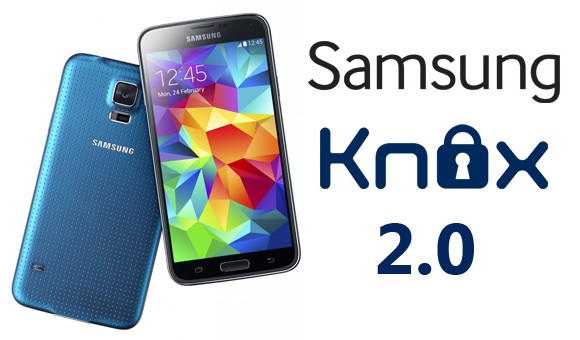 Samsung KNOX 2.0 features KNOX Workspace, EMM, Marketplace and Customization. KNOX Workspace offers a lot of security enhancements such as TrustZone-Protected Certificate Management, KNOX Key Store, Real-Time Protection for System Integrity, TrustZone-Protected ODE and Two-factor Biometric Authentication. The Biometric Authentication should make use of Samsung Galaxy S5's fingerprint scanner. 
KNOX 2.0 also brings enhanced user experience with new features. The KNOX container now supports all the apps on the Google Play Store. There's Split-Billing, which separates your bills for professional use and personal use. There are two new cloud based services that have been introduced with KNOX 2.0, KNOX EMM and KNOX Marketplace. 
JK Shin, President and CEO, Head of IT & Mobile Communications Division, Samsung Electronics said, "KNOX has been widely deployed by enterprises since it became first commercially available in the market in September 2013". "As a result of this rapid adoption, we needed to evolve the Samsung KNOX platform to directly address the ever-changing needs of the enterprise as we demonstrate our commitment to protect and respond to future enterprise mobility and security challenges."
Currently KNOX 2.0 is available on the Galaxy S5 but Samsung plans to bring it to other Galaxy devices through a software update later.