Ever since the demonetization move, India has been moving towards the digital economy with services like UPI and BHIM. While a lot of OTT players including Truecaller and WhatsApp have shown interest in implementing the technology, Samsung has now added the feature to the Samsung Pay service.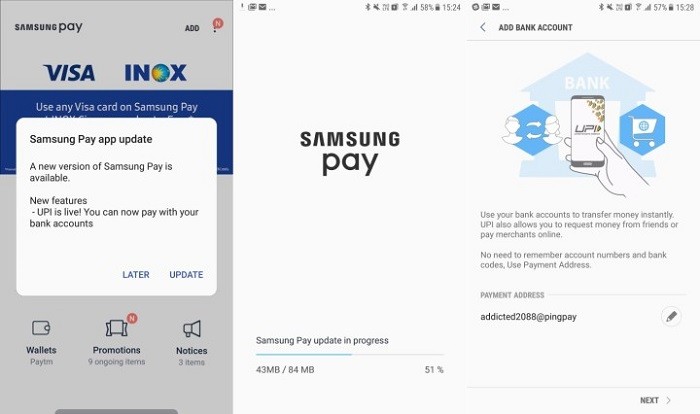 Samsung has been reportedly rolling out a new update for the Samsung Pay app in India. The update, which weighs in at about 84 MB, adds support for Unified Payments Interface (UPI). This feature was promised by Samsung during the India launch of the Samsung Pay payment feature and the company has immediately implemented it.
With the support for UPI, Samsung Pay users can now make payments directly through the bank account using the UPI service. Users are required to add their registered VPA to the Samsung Pay account to avail the service.