Samsung pulls off Android 3.2 update to TAB 10.1 due to bugs and issues
Any update for your device is always happy news, but for some Samsung TAB 10.1 users it has not been the case. Yesterday, Samsung had released an Android 3.2 update for its TAB 10.1 Wi-Fi only version, which actually decided to play foul with the TAB.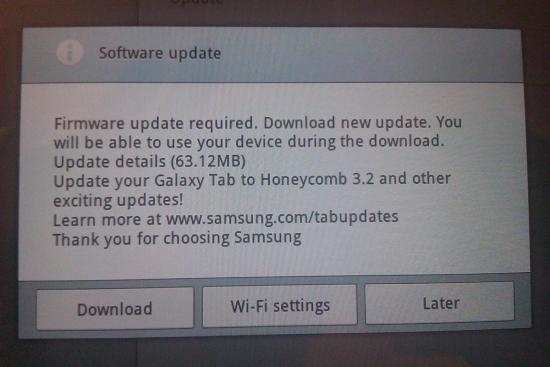 If users try to download this update and install it on their tablet, the update will appear to run smoothly at first but when the TAB reboots users get a message notifying them that the upgrade has failed and prompts them to connect to Kies or contact Samsung support. The update affects the Wi-Fi connectivity itself, which may be rendered inoperable unless you set a static IP address in your settings. Users have reported other issues like broken auto-rotation and even some failed installations which cannot be fixed with a hard reset.
As of now Samsung has pulled the update and issued an official statement on this issue:
"Samsung is aware of an issue that some Galaxy Tab 10.1 customers have experienced with today's software update. We are working on a resolution and will provide more information shortly. In the interim we have chosen to discontinue availability of the update."
For all other TAB 10.1 users who have not yet updated, kindly wait until Samsung resolves this issue and we'll keep you informed when the next stable update is available.