By now we all know that the first-gen Samsung Galaxy S will never get to taste the latest, Android Ice Cream Sandwich ever, and so Samsung in an attempt to compromise for the same announced that the Galaxy S devices will receive an ICS based 'Value Pack'.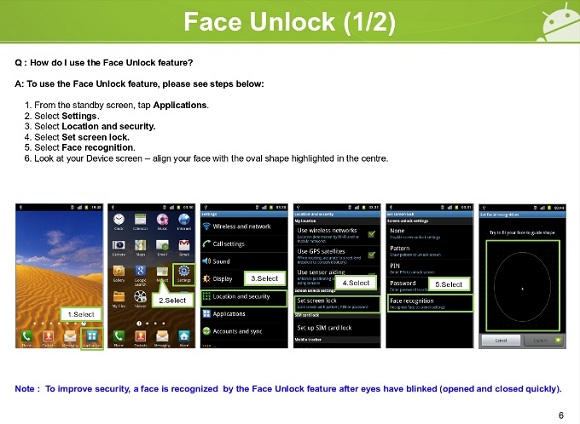 The Android ICS-like 'Value Pack' was also released for the Galaxy S in Korea which brought in some ICS like features. But then there are always a few users who have a confusion as to how should they use the features. And to help those users, Samsung has released a detailed How to use the Galaxy S Value Pack Guide.

The guide goes on to explain as how can a user use the features of the Value Pack which include Face Recognition (Face Unlock), Ability to capture pictures while on the video recording mode and addition of a photo editor, Addition of the ability to change font size in some applications and the Launcher featuring some improvements such as adding a folder.

Now this is a great move by Samsung as it would help loads of Samsung Galaxy S owners to understand the features before they use them. Especially the Face Unlock feature as Samsung has tweaked the unlocking tool with a necessity of the user to blink and prove that you're human.

If you wish to download the guide for your use, visit the source below and get you copy of the guide.